Can Crystals Really Help With Pregnancy?
Crystals are a gentle and safe way to protect you from ailments of the body and the mind. Especially those that are experienced during pregnancy.
A lot of women experience a heightened sense of spirituality and awareness during pregnancy.
Senses and instincts are strengthened. And there's also a stronger connection with your body because a new life starts to live inside you.
The use of crystals during pregnancy provides protection, nourishment, and calm throughout the pregnancy for both mother and baby.
This makes it so much easier to handle all the changes that are taking place in your body and mind. As well as with your emotions.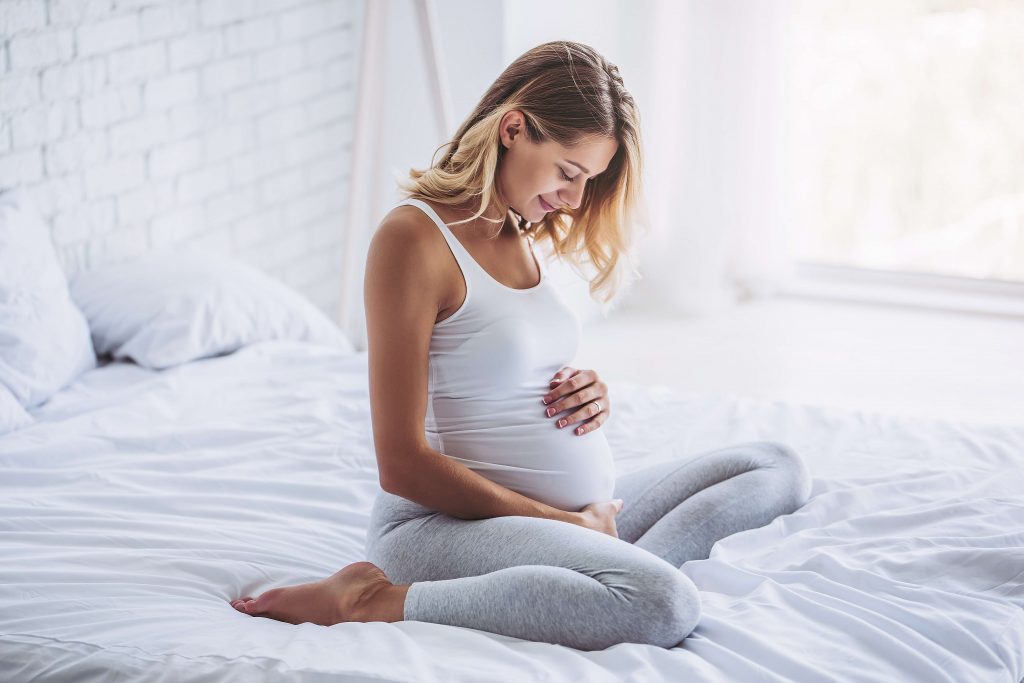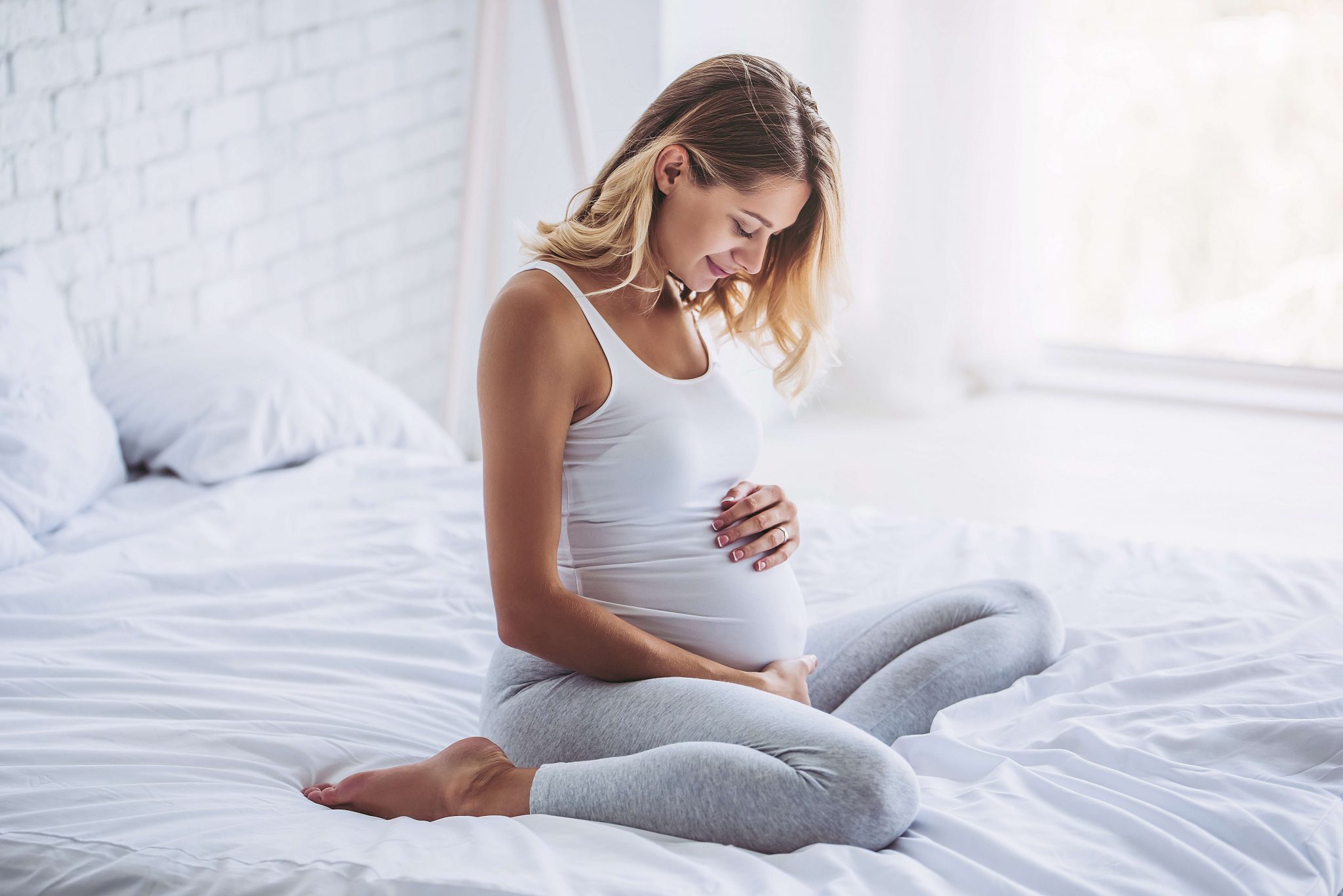 The Best Crystal For Pregnancy
The classic crystal that can cover all bases when it comes to pregnancy is Moonstone. If you could only get one crystal to use all throughout your pregnancy, make it this one.
Pregnancy is a period of heightened senses and a deeper connection to your body. Being pregnant can mean a period of elation, clarity, and sensitivity.
Being present in your body as a new life forms inside you can cause fears to rise and emotions to run high. Your body changes dramatically and quickly, and your hormones run on overdrive.
It's a time of magic, transformation, and metamorphosis as one person becomes two!
Healing crystals help you during pregnancy in your journey from conception to birth.
You are your best guide, and your choice of a crystal matters more than anything. Because if anyone, you are in touch with your body.
Moonstone is the Divine Feminine crystal and works with the moon. It works with the cycles and influences the shifting energies from fertility, conception, pregnancy, to childbirth.
Moonstone also helps with fluid retention that usually happens toward the end of the pregnancy. It helps with balancing your hormones, emotions, and periods of vulnerability.
Moonstone is regarded as one of the best crystals for healing when you're pregnant.
It should be a pregnant woman's first port of call when picking a set of crystals to help you with your pregnancy journey.
It brings good fortune and harmony, and it gives physical, emotional, mental, and spiritual support when you think about the family that you are starting.
Moonstone also has plenty of healing benefits, which include toxin elimination, good digestion, and good skin and hair.
It's also one of the best crystals for boosting fertility and strengthening your body for pregnancy and childbirth. It also prepares your body for breastfeeding.
Moonstone is considered the Goddess of feminine energy.
It's a must-have crystal for every pregnant woman because it influences your reproductive system. It also stabilizes your hormones, and boosts the retention of fluids.
The Best Crystals And Stones To Combine With Moonstone To Help With Pregnancy
What a woman's body experiences during pregnancy is extraordinary.
Yet the phrase 'miracle of birth' does not always feel like a miracle when a pregnant woman has to deal with so many physical, emotional, and mental difficulties that make them wonder why women even get pregnant in the first place!
When the human body experiences something tremendous such as pregnancy, it needs support. And this support can be given by certain healing crystals.
Amethyst is excellent for women who are looking for positivity and protection. It cleanses and protects you, and it guards you against negative energies.
This crystal emits a calm and smooth frequency that soothes your body and emotions. It's a beautiful crystal to wear as a birthing necklace or to be used as a tumble stone.
It can be placed in your birthing space to help you have a relaxed and supportive environment during your pregnancy and during childbirth. Amethyst also calms your mood swings.
Black Onyx is good for pregnant women who want strength and grounding abilities.
It radiates inner strength and vitality that helps you keep a cool head during emotional situations, which are common for pregnant women because of abnormal hormones.
And it eases your anxieties and encourages focus and discipline. It promotes self-control and helps condense excessive energies.
It focuses your energies and helps you harness the positive ones. Finally, it also serves as your source of strength when giving birth.
Carnelian is an excellent crystal for women who want protection from fear. It instills great motivation and willpower.
It's a very energetic crystal that fortifies you when you're experiencing periods of physical or emotional stress.
It helps expecting mothers by boosting self-esteem and protecting against negative emotions.
Chrysocolla is best for pregnant women who want to have peace and empowerment.
This crystal connects with the heart chakra and is excellent for more sensitive and empathic women who are prone to suffer from fear-based worries and anxieties.
It celebrates your feminine power. And it infuses you with peace and serenity when you feel like everything in your life is uncertain.
Chrysocolla relaxes your mind and eases childbirth.
When worn on your body or held in your hands, Chrysocolla radiates quiet strength and peace. Reminding you that you possess an ancient power, and that it is your birthright.
Larimar is best for pregnant women who need motivation and relaxation. It's a unique and potent crystal that combines serenity and determination.
It brings peace and confidence, allowing you to relax and be confident about your own strength. It also soothes your hot temper and improves your communication.
This crystal is good to use all throughout your pregnancy. It has great healing and protective effects against postpartum depression.It also reduces your stress and relieves high blood pressure.
Malachite is great for pregnant women who want protection from negative energies and healing in their heart. It's a powerful cleanser for past emotional trauma and hurtful emotions.
It's an ideal crystal to cut through the hurt and the fog. It helps you in making strong and clear-headed decisions.
Malachite also provides fast healing and eases pain and inflammation.
Malachite is also a very protective crystal that brings security and protection to women during pregnancy and childbirth.
Peridot is best for pregnant women who want to have prosperity and a sense of well-being. It invokes warmth. And it creates an atmosphere of love and strength to fulfill your heart's desire.
It speaks of the universal love of abundance. And it encourages you to receive success and prosperity without guilt or uncertainty.
It is an excellent crystal for those who find it hard to ask or receive help in times of need.
Jade Agate is another feminine crystal that cultivates warm and loving feelings of motherhood.
It's excellent in dealing with breast pain during pregnancy. And it has the ability to double the amount of milk produced by the mother after pregnancy.
Quartz Crystal is great for pregnant women who want healing.
It amplifies your specific intentions and is easily programmable to suit your needs. It works on all energetic levels and encourages clarity in all kinds of situations.
Rose Quartz is excellent for those who want emotional balance and unconditional love.
It connects strongly with the heart chakra and allows you to get rid of your pain and stress. And it can help you heal from the wounds of loss or mistrust.
And it is a feminine and soothing crystal that promotes love for self and others. It also soothes and heals the heart, which can help those who have experienced the painful loss of a child.
This crystal prepares you for the full expression of love in your life. It's best worn on the body while pregnant. And especially during labor.
This grounding love crystal emits a very lovable aura to the mother that keeps your unborn baby happy, too.
It wraps yourself and your baby in its unconditional love. Providing warming and soothing energies that keep you peaceful, secure, and emotionally balanced.
It also allows you to really embrace the magic that connects you with yourself, your child, and the universe!
Seraphinite is a crystal that gives healing. The energies of this crystal evoke feelings of walking in a beautiful and peaceful forest.
What makes this crystal so wonderful is that it fills not only your body with powerful vibrations but also the entire aura that reaches those around you. Including your partner, your midwife or doctor. And of course your little bundle of joy.
Seraphinite evokes a calm serenity and a feeling of wholeness.
Unakite is also an excellent crystal to help you have a healthy pregnancy. It also helps to promote the good health of your unborn child.
Amazonite is an ideal crystal to ease vomiting and nausea. It also soothes cramps and keeps morning sickness at bay.
Turquoise is a protection crystal that protects both you and your unborn child. It also helps you feel less pain during childbirth.
Wearing this crystal also helps relieve stomach troubles and keeps a healthy uterus.
Red Jasper is a crystal that should always be in contact with your skin. It helps you grow a strong baby and achieve painless labor.
For those who need to keep some semblance in your mental state, memory crystals work well. Crystals like Black Tourmaline, Rhodonite, Yellow Fluorite, and Pyrite.
If you want to enjoy good sleep at night even if your growing belly makes it challenging, you can use crystals like Howlite, Nephrite Jade, Moonstone, and Amethyst.
Crystals like Hematite, Diopside, Chrysocolla, Azurite Basalt, and Amazonite also help in soothing painful leg cramps.
Having a baby takes enormous amounts of energy. A good diet that is rich in nutrients, as well as taking supplements, will provide the baby with the safety and comfort to grow.
Crystals like Fluorite help absorb the much-needed nutrients for you and your baby.
Lepidolite is a crystal of transition.
When you're pregnant, your body will be exposed to many different changes. And your life will experience a major change once the baby is out.
This crystal brings acceptance, trust, calm, and emotional stability and security.
Boulder Opal also brings emotional security, while Mangano Calcite brings feelings of protection.
Kunzite is a good crystal for overall well-being, for balancing your hormones. And for aligning your chakras, as well as for channeling feelings of peace. It also dispels feelings of negativity.
Stichtite is a crystal that strengthens your skin's elasticity and helps with water retention.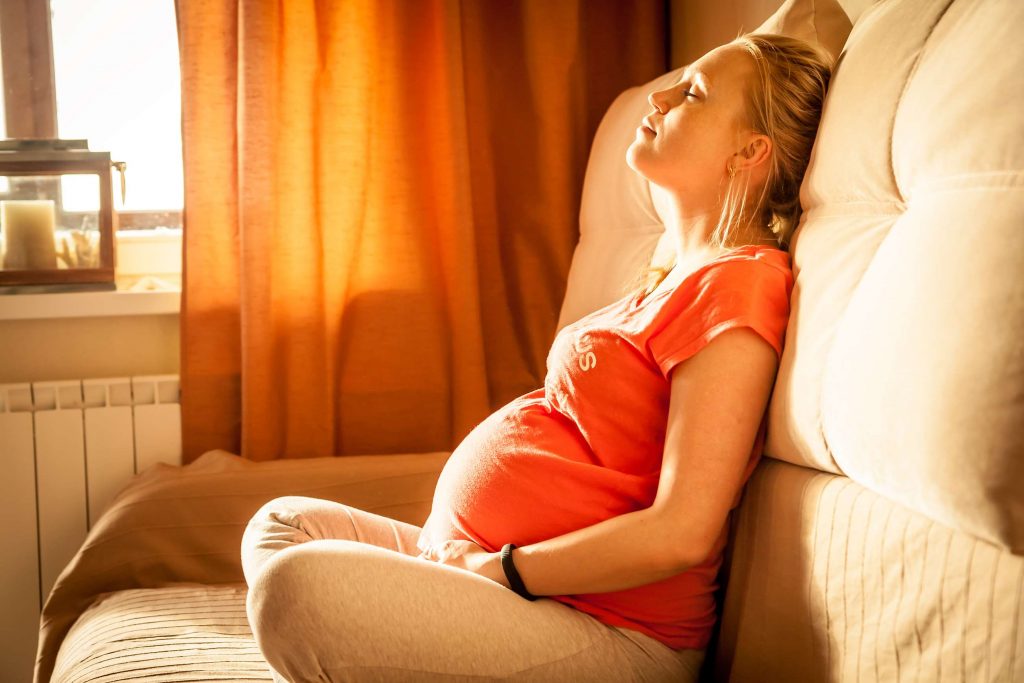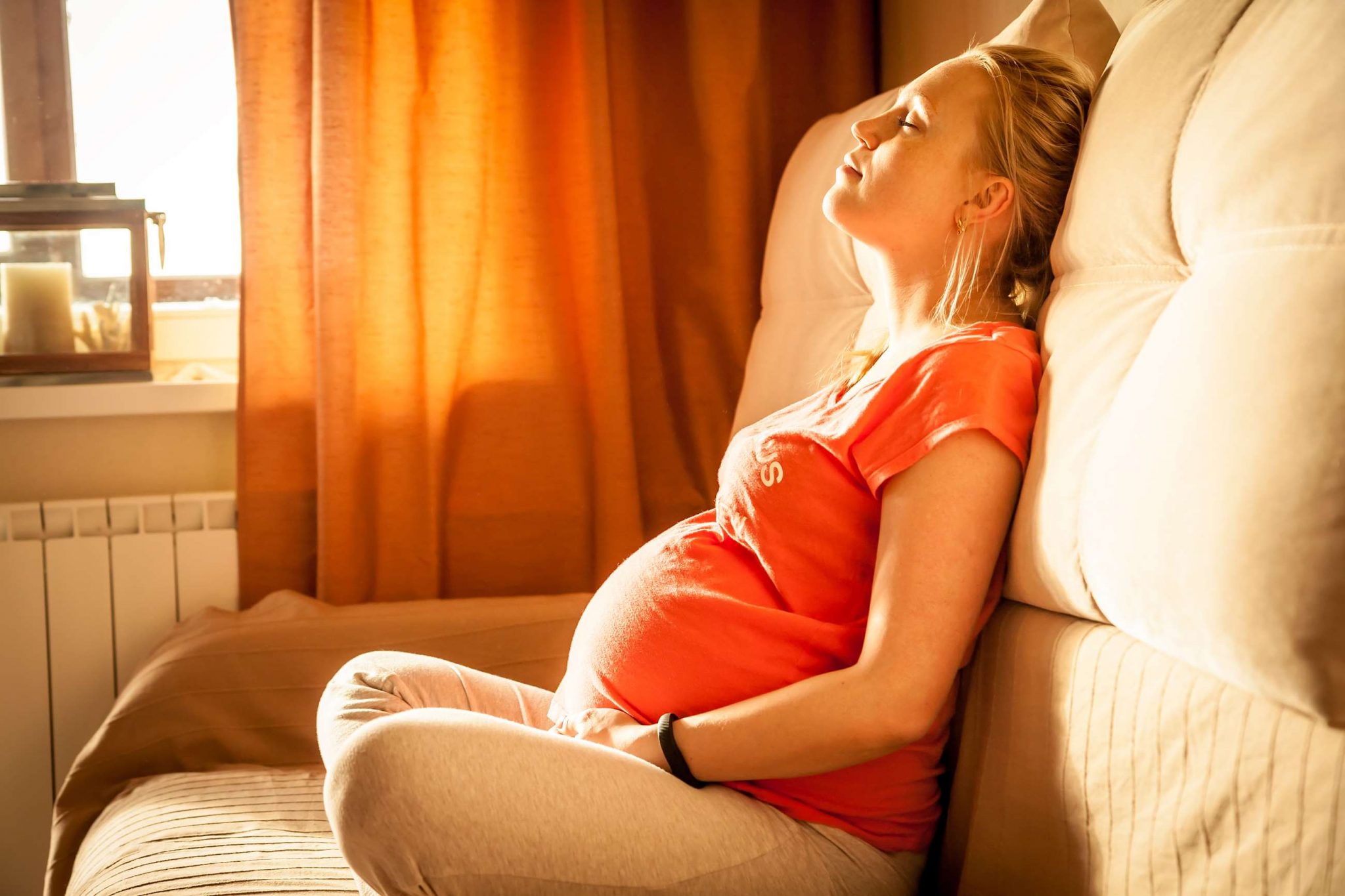 Two Important Tips to Boost Pregnancy with Crystals
1) It's important to choose a crystal that matches your frequency.
To achieve this, hold the crystal and state your purpose using positive statements. Like "I want to be strong throughout this pregnancy, and stronger when I give birth.'
If you're shopping for a crystal online, picturing yourself holding the crystal also has the same effect.
Avoid negative statements because it hinders the flow of energies when you begin them with a negative subject.
Starting them with an affirmative statement allows a smoother current of positive energy.
2) Focus on your purpose.
Close your eyes and start to feel deeply so that you can sense what you want. Once you find it, open yourself to its energies so it can fully influence you.
This crystal will stay with you all throughout your journey. So make sure you pick a crystal that you are most comfortable with.
There's a wide array of crystals that offer nourishing, healing, and protective qualities for both baby and mother. Do your research and find the best one that suits your needs.
It can be overwhelming to find the right crystal.
Now that you have a good idea on some of the crystals and what they can do during your pregnancy, you can pick the one that can help you transition smoothly to this new chapter in your life.
When choosing a crystal for your specific intentions, remember: the right crystal is the one that your heart calls to.
Look at pictures of different crystals and listen to what your feminine intuition is telling you. It's so much wiser than people give it credit for!
The wonderful part about using crystals is that you don't have to believe that they are magical or healing. Or even only just ornamental.
Simply choosing a crystal that speaks to you and by stating your intention upon it can help you create the life that you desire.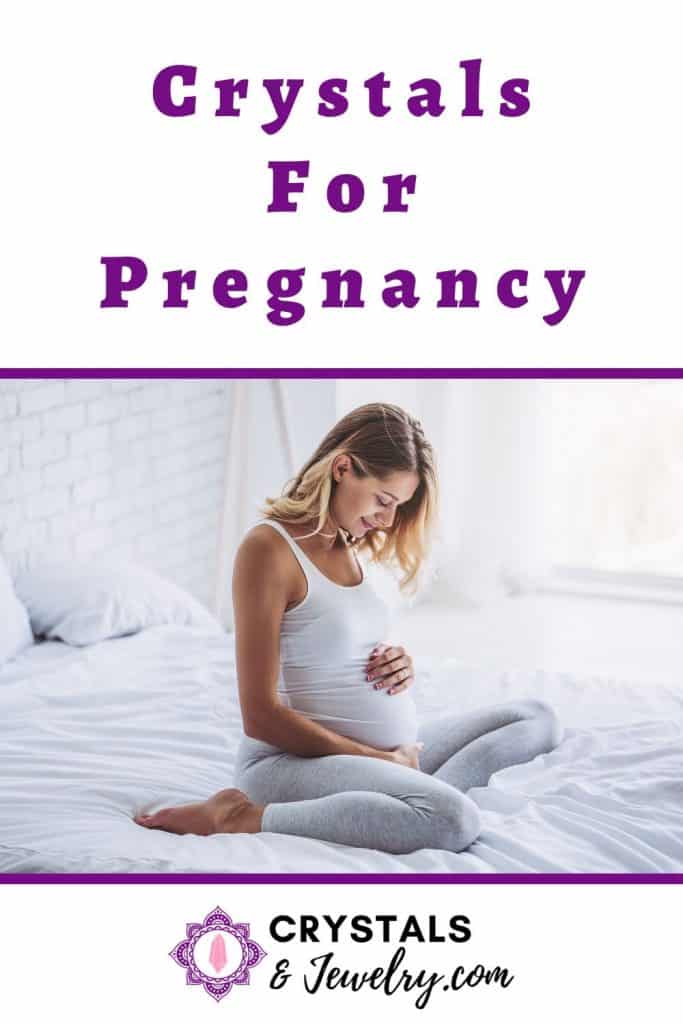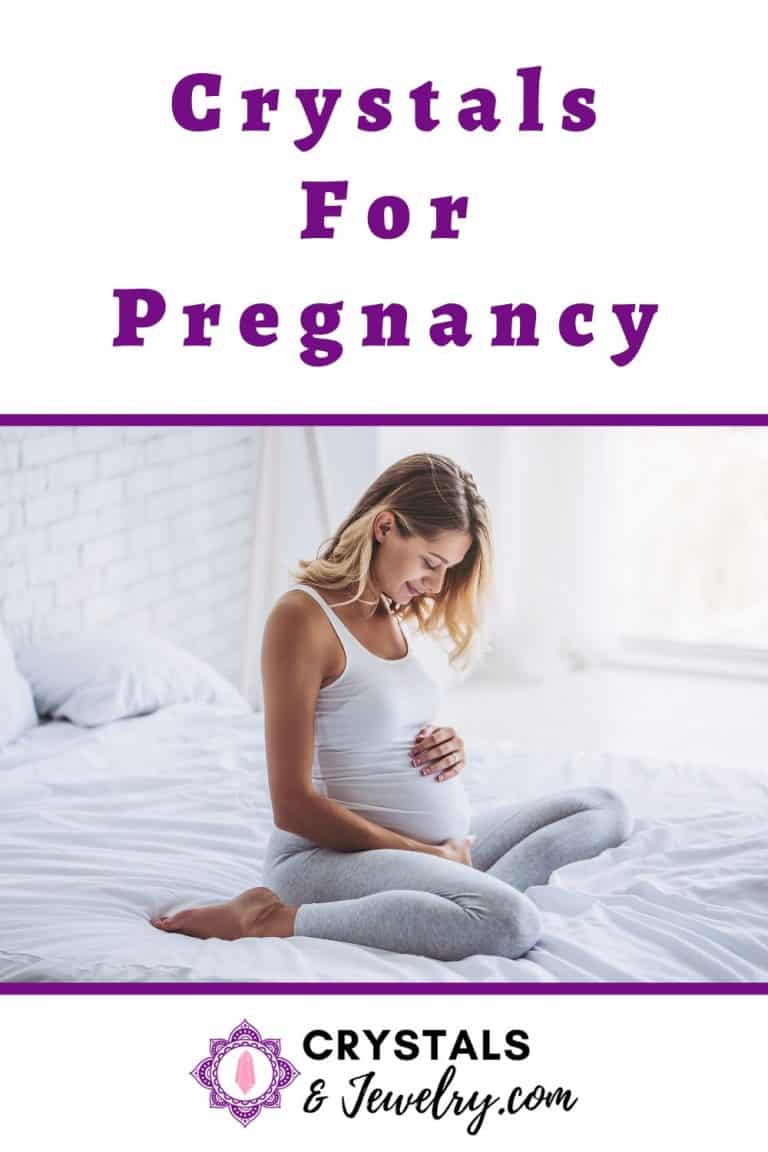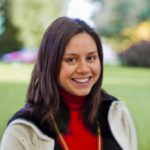 Diana Houston is a respected crystal expert and the author of 'A Beginner's Guide to Healing Crystals: Getting Started With Crystal Healing – A Complete Guide.' Her passion for crystals and their healing properties made her a leading authority on the subject.
Diana's expertise and passion for crystals have inspired countless readers and practitioners, and her book has received rave reviews on Amazon. With her clear and insightful guidance, Diana is a trusted guide for anyone seeking to unlock the transformative power of crystals.
Available on Amazon!