I want this to be a friendly place to visit and share viewpoints. When commenting on CrystalsAndJewelry.com articles or blog posts, please keep the following guidelines in mind:
Don't post personal information. Anyone's. I will remove it.
Be polite and stay on topic. Disagreeing is fine, as long as it's polite. Telling someone their beliefs or perspectives about stones or anything else is garbage, shit, etc. is not polite. And if you have to say you're not being mean, you almost certainly are doing so.
No spamming or advertising in comments.
Comments may be moderated at any time. They may also require approval if: 1) you don't have a verified email, or 2) your comment contains links.
Please only flag items as inappropriate if they don't meet these guidelines.
Charles, who's also known as Chuck the Crystal Man, who I used to work with in the industry, may assist in moderating.
Due to workload, I may not be able to respond to comments immediately.
Anything not following these guidelines will be removed without notice, and the commenter may be blacklisted from commenting at the site at my discretion.
For more information on terms and privacy, see the full terms and privacy policy.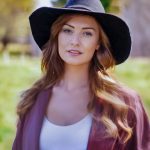 Caroline Lucas is an internationally-recognized crystal healer with years of expertise who shares her knowledge on crystalsandjewelry.com.
Her insights into natural healing power make her a valuable resource for those seeking to improve their health, happiness, and spiritual growth.
Caroline's dedication to helping others shines through in every article, making her a trusted voice in the world of crystal healing.