The Spiritual Meaning Of Pietersite
The spiritual meaning of Pietersite is the "stone of truth" and is a perfect crystal to use for spiritual, or psychic work.
Pietersite counteracts self-deception while helping one come into the awareness of their own personality traits that may be keeping them from realizing their full potential in life.
Pietersite is the most powerful stone to heal relationships. It is a stone that can mend bridges. It develops empathy, compassion, and understanding.
Pietersite also assists in developing spiritual beliefs to help guide you along your journey through this life.
It brings peace and order where there was chaos and confusion before, removing anxiety. When used for meditation, Pietersite can trigger fantastic dreams.
The Properties Of Pietersite
Because of its stunning beauty and a wide range of vivid hues, you can't help but compare a Pietersite to a stormy thunderstorm.
With its brilliant bursts of gold and strong designs, it's easy to see why Pietersites are some of the most beautiful stones available!
The pale gold hues of the stone go nicely with its usual brown, grey, and blue-black colors.
Physical And Geological Properties Of Pietersite
It was found in 1962 by Sid Pieters on a farm in Namibia's Windhoek and named after Louis Pieters, Sid's father.
Pietersite is also known as Eagle's Eye and the Tempest Stone, and it can only be found in Namibia and China's Henan province.
Pietersite is a mix of blue Sodalite and golden-yellow Calcite. It is often used for carvings or ornamental items because the pure forms of the stones are so hard to find.
Metaphysical Properties Of Pietersite
Pietersite is a very high vibrational stone that can help one get in touch with their spiritual nature and helps the bearer to discern the difference between truth and false beliefs.
Pietersites create an energy field where love, joy, happiness, and harmony reside. It is especially adept at bringing these qualities into your life if you've been feeling down lately.
Pietersites also help bring about a sense of renewed enthusiasm and energy, as well as motivating those who feel they've lost their way or feel depressed for no reason.
It is extremely helpful in such cases because it helps to diffuse negative emotions and gives you the strength to try again.
It is beneficial for those who are having trouble finding their life path or who feel they've lost their way somehow.
Pietersite is also known as the "Stone of Truth" because it helps to reveal false beliefs and concepts, allowing you to see things clearly without any delusions or illusions that may be standing in your way.
It does this by revealing your personal truths and those things that are the most important to the bearer. When you hold a Pietersite, all feelings of self-doubt or uncertainty wash away as it shows you what is really at the core of your heart and mind.
Those who suffer from self-deception will find comfort holding a piece of Pietersite because it will help them to see who they are and what they stand for in the clearest way possible.
It is a powerful tool when there are misunderstandings or problems in your relationship with someone else because it helps you to take responsibility for your own actions, whether good or bad.
Varieties Of Pietersite
There is only one type of Pietersite, but there are two types of stones within the Pietersite family.
The first is the Namibian Pietersite, which is found in Namibia's Luderitz region and all around the world that was mined before 1962.
This stone has a pale gold color with brown, black, pale blue, and grey spots.
The second type of Pietersite is the China Pietersite, which is found in Qiaotouzhen County in China's Henan province.
This variety has a lighter shade of gold but also comes with brown veins running through it.
Why Would You Use Pietersite?
Pietersite is known as the tempest stone because of the hurricane of energies that this stone can hold, which can bring positive changes to the one who wears it.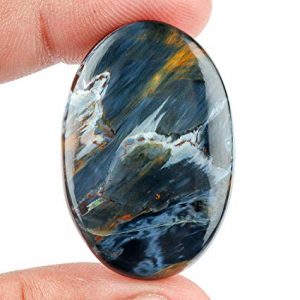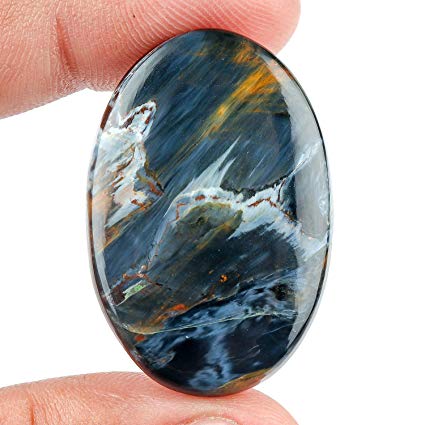 It signifies the wild storm that can rage inside you, and the cleansing and renewal that it can bring after the storm has passed.
It is filled with cleansing energies that can get rid of your toxic energy.
Life will not always be a bed of roses.
Sometimes it will be one challenging period after another.
These experiences carry both negative and positive energies.
You need to cleanse your aura periodically so that the negative energies will not accumulate and dull your aura.
Pietersite is a protection stone that can guard you against anything bad.
It will protect you against negative psychic attacks, as well as attacks of the physical and emotional kind.
This stone can inspire change in a positive way because it can stimulate transformation and inner sight. It will begin a period of self-realization, spiritual awakening, and transformation.
Its healing energies can make you let go of thoughts, beliefs, fears, and worries that cause you pain and sorrow.
It will make you strong enough to handle the truth, give you the willpower to change the things that you can, and accept the things that you cannot.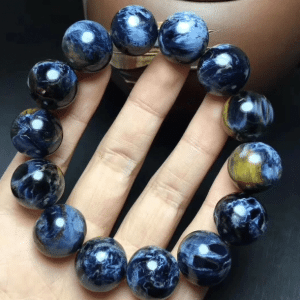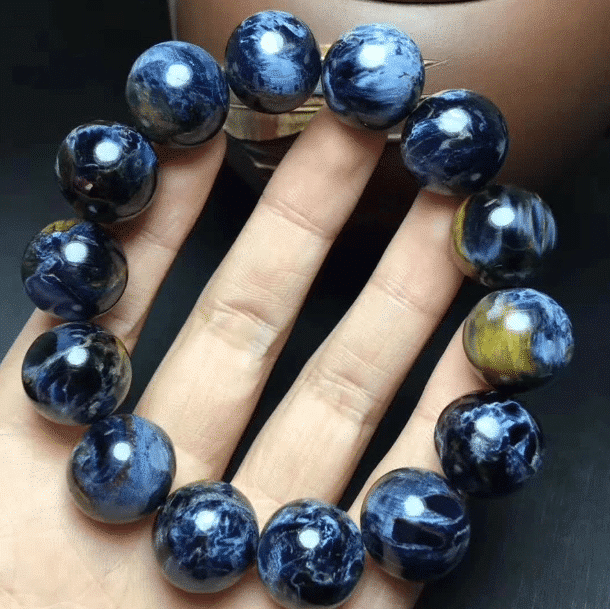 Pietersite can link your consciousness to the spirit and strengthen the connection that you have with your inner self in a deeper and more spiritual way.
It will give inner guidance as you journey through life, and it will make you more aware of the quality of your thoughts and emotions.
Pietersite is a strengthening stone that can be very helpful to people who are battling addictions or losing their confidence in themselves.
It can also strengthen your inherent intuition.
It's a stone that can balance your energies and keep you grounded. It will reconnect you with your life purpose after so many distractions and different turns.
How Will Pietersite Help You?
Pietersite, Healing and Health
The energies of pietersite can stimulate healing in your body. It has health benefits to help with your blood pressure and the general function of your heart.
It can heal the nervous system by invigorating the nerves and the brain, which makes it a very effective cure for lightheadedness and headaches.
It's also very good in treating eye infections, long-distance focus, and dull vision.
Pietersite can help balance your hormones and stimulate the pituitary gland.
It can take care of your endocrine system and gastrointestinal functions.
It will help regulate your metabolism and in the proper absorption of nutrients. Also, it will help in the treatment of illnesses in the lungs, liver, intestines, as well as legs and feet.
Pietersite can stabilize the female hormones and ease the painful symptoms of PMS and menopause.
You'll also find that a healthy frame of mind, or being in your best place emotionally, can help to work wonders for your health.
Likewise, having good health often energizes you, letting your best ideas flow and your biggest accomplishments come to the fore.
Healthy body, healthy mind, as the saying goes. Pietersite is wonderful here, because not only does it work on those health issues we just discussed, but it also opens your mind and promotes real clarity in thinking.
Likewise, this stone helps to keep your emotional balance in check, meaning that those times your poor health has you feeling glum, or your stresses manifest as a head cold or a sore throat, or a migraine, all become less frequent hurdles for you.
Pietersite and Wealth
Pietersite is an excellent stone if you want to attract good luck and good fortune. It will also bring enthusiasm, happiness, wealth, and prosperity to any home or office.
When you have pietersite, you can achieve your intentions faster and you can receive results a lot quicker.
It can promote the flow of prosperity and abundance because this stone will also clear any energy blockages in your aura.
Once the blockages are removed, good energies will start flowing in and you will see the unlimited potential.
The energies of Pietersite can help you find creative solutions to your problems.
It can give you the strength and fortitude to overcome your challenges.
You will receive plenty of positive influences that will inspire you to dream bigger and work harder. You will be the embodiment of leadership and success, and authority and discipline.
Pietersite will give you the wisdom to make the right decisions.
It will give ground to you and center you so that you will also retain the balance between your personal and professional life.
Pietersite, Love and Relationships
Pietersite also works wonderfully when it comes to matters of the heart. This stone will energize you and help you overcome your fears in love!
It will bring back your desire to love with your whole heart and to be loved in the way that you want. Pietersite will help discharge your negative energies so that you can only focus on the good things.
It will make you appreciate all the blessings that you have in your life and not stress about the bad things.
It will help you with your emotional turmoil and give you complete healing. And, it will remove any emotional blockages that are preventing you from loving and being loved.
It's an important stone because it will allow pent-up feelings to come to the surface so that you can start the process of healing.
It will cleanse your aura so that you will only attract good things. It will remove feelings of separateness.
You will feel closer than ever to your partner, but not to the point that you are overly dependent. Pietersite energy will prevent you from being dependent on others too much.
Pietersite will empower you by giving you a boost of self-confidence.
It will work especially well for you if you have trouble expressing yourself.
When you pair Pietersite with Purpurite, it will help you recognize your truth. It will give you intuitive insight that will help you make the right decisions.
It's very good for those who feel stuck in their relationship and don't know what to do. It will lessen your confusion and make you realize what's truly important to you.
It will clear stagnant energies and get rid of old habits so that you can take your love life in a new direction. And it will allow you to set new goals for your relationship.
The energies of the Pietersite will help you become more observant, encourage you to be more open to new thoughts and ideas, inspire you to speak out what you feel or think and be ready to roll with the changes.
Pietersite will inspire you to explore the unknown. It will remind you that it's not okay to just settle for something.
It will mobilize you to action and do something to change your life for the better, and it will give you a renewed sense of devotion and commitment.
How to Use Pietersite for the Best Results?
Carry it with you when you're traveling in bad weather, or when you want your home or business to be protected during storms or natural calamities.
Pietersite is also a good stone to have with you when you spend too much time around technology, like computers, tablets, and cell phones.
It can get help get rid of the electromagnetic smog that builds up in your aura.
Feng Shui And Pietersite
Pietersites should be placed in areas where they will have a direct line of sight with both the front and back doors.
This will help to strengthen the house's energy by making it more conducive to receiving love, harmony, joy, happiness, and good fortune.
If possible, have your Pietersites sitting on top of Quartz clusters. This will help to amplify their energies and allow them to bring about the desired outcomes more quickly.
Pietersites should also be placed in any rooms where you tend to have disagreements with those around you; this includes areas like the dining room, kitchen, and other communal spaces within your home.
When placing your Pietersites outside your home, it is best that they are placed on the side of your house opposite your front door.
This will help to balance out the energies around your home and give you a better chance at receiving positive energy every time you set foot outside your door.
When using Pietersites in feng shui practices, make sure you place them in a round bowl filled with salt. This will help to protect the stone's energies and draw prosperity toward you.
The water element attracts wealth and positive opportunities. Salt fills in any gaps or spaces that might be left when it comes to feng shui practices and helps to keep out bad energy from outside sources.
Chakras And Pietersite
Pietersites are great for the heart chakra because they encourage you to be open and loving toward others.
They will give you the strength to say what needs to be said and do what needs to be done when it comes to your relationships with others.
When worn near the heart, Pietersite can help soothe any pain or inflammation in this area of the body by allowing negative emotions to flow toward a more positive outcome.
The Best Crystals to Combine and Use With Pietersite
There are many crystals that can be used alongside Pietersite to bring about the desired outcome of truth and honesty through love.
Chakra Crystal Combinations
Pietersite is a great addition to any chakra set and can be used alongside other stones like Sodalite, Lepidolite, and Lapis Lazuli.
This will allow you to feel whole within yourself while bringing love and harmony into your relationships with others.
Other Crystal Combinations
There are many ways to use Pietersite in a stone combination.
Pietersites can be used alongside Pyrite, Clear Quartz, and Blue Goldstone to help you stay grounded when it comes to your relationships with others.
These stones will also help you see that there is no need to feel anxious or fearful about the outcome of your relationship.
You can also use Pietersites alongside Amazonite, Stibnite, and Rutilated Quartz to help you view any negativity that may arise during your interactions with others.
Amazonite will help bridge the gap between you and your loved ones while Stibnite will give you the clarity needed to see past any anger or frustration.
Rutilated Quartz will help you to see the best path forward when it comes to your relationships with others.
Pietersite can also be placed alongside Shaman Stone, Red Jasper, Hematite, and Lepidolite for protection when dealing with others or in tense situations within your relationships.
These stones will give you the strength to say what needs to be said while protecting you from any negative energy that might arise.
How To Use A Pietersite Pendulum
Using a pendulum can help with many different tasks, including healing and spiritual growth.
Pendulums are especially helpful when used in feng shui, as they allow you to balance out the energies around your home.
Pietersite pendulums are used by marking a center point on a piece of paper and asking questions about relationships or interactions with others before deciding on which direction to move.
In this way, you can receive advice from your higher self when it comes to navigating your relationships.
Cleansing And Charging Pietersite
To cleanse your Pietersite, place it across the base of a Clear Quartz or on top of a black candle while saying an incantation asking for protection from any negative energy.
You can also smudge with sage before placing it in your home to further ensure that all negative energies are removed.
Pietersites should be cleansed after each use to keep them as pure as possible.
When charging your Pietersite, meditate on the stone and visualize a bright white light dancing across its surface.
You can also make an elixir from your Pietersite by placing it in spring water overnight with rose petals and rosemary sprigs.
This will infuse the water with the healing properties of Pietersite while also adding some color to your infusion, making it more aesthetically pleasing.
You can then drink or use this elixir for cleansing purposes.
Just be careful not to spill your elixir on your clothes, as it can stain them if left untreated.
How To Clean And Care For Your Pietersite
Cleaning and caring for your Pietersite is very easy, as the stone remains fairly hardy while still being soft enough to take a bit of wear and tear.
A simple cleaning method, such as washing it under running water, followed by gentle rubbing with a soft cloth should be enough to keep your Pietersite looking just like new.
Once in a while, you may want to do a deep clean and give the stone a thorough scrubbing with alcohol and salt in order to clear out anything that might be lingering on it.
Pietersite is glassy and very smooth, so it won't harm any other stone in your collection if you happen to mix them up.
It is also especially durable, so you can rest easy knowing that it will be just fine even when dropped or knocked against another object during the cleaning process.
Programming Pietersite
Programming your Pietersite is similar to charging it.
You can program your stone by placing it on top of a photo or image that pertains to the topic you want to focus on when working with the crystal.
For example, if you wanted to focus on dealing with anger in relationships, place an image of someone getting angry in front of your Pietersite.
This will allow you to work with the stone in a more personalized way when it comes to its purpose.
Even after you have finished programming your stone, remember to cleanse it from time to time if you are still using it.
Astrology And Pietersite
Pietersite is associated with the astrological signs of Leo and Sagittarius, as well as with both the sun sign Cancer and moon sign Scorpio.
The element associated with Pietersite is fire, while its modality is cardinal.
This means that those who are born during these times will find more meaning in working with Pietersite when it comes to their personal growth.
Pietersite As A Birthstone
Pietersite is not currently recognized as a birthstone, although it would work well alongside other birthstones because of its role in relationships.
Pietersite In Legends And History
Pietersite has only fairly recently begun to be identified by modern crystal healers, so there are no well-known legends associated with it.
However, Pietersite is mentioned in the apocryphal Book of Enoch, which is not part of the Hebrew or Christian canons but does provide some history on stones and their uses.
In the Book of Enoch, Pietersite is referred to as "the Teacher Stone," and it writes of how this stone had fallen from the sky with the Watchers, who were angels.
The passage goes on to say that when people drink water that has been charged by a piece of Pietersite, their bodies are rejuvenated and become immortal.
However, this immortality is meant to be used for service rather than simply because of vanity.
This idea could certainly be useful when thinking about the best way to utilize your Pietersite once it has been cleansed and programmed.
Pietersite, like many other stones that are only recently coming into the public eye, holds great potential for how it can be used to benefit us on both a spiritual and physical level.
How Much Pietersite Costs
Pietersite is still a fairly rare stone, so it can be difficult to find for sale.
If you are lucky enough to come across this stone and want to purchase it, expect to pay anywhere from $8 for a small piece of rough Pietersite up to around $100 for tumbled stones or smaller specimens.
Most people will find that they can get their hands on Pietersite by trading for it, rather than needing to actually purchase the stone outright.
For example, if you know someone who has a piece of this stone and you would like to trade with them for your own piece, simply offer up something in return.
You could make an exchange of equal value, or you could offer to trade your Pietersite for something that you think they will like more than the stone itself.
This is a good way of getting rarer stones into your collection, as well as expanding what you have at home without having to spend any cash!
How To Know If Pietersite Is Real Or Fake
Due to its scarcity, it can be difficult to know if you are getting an authentic piece of Pietersite.
The best way to ensure that your stone is real and not a simple Quartz or glass imitation is by looking for color zoning on your Pietersite.
If the stone has been exposed to heat during its creation, lighter-colored stripes will form within the stone.
These are most easily visible along the edges of your Pietersite, where you can compare different colors to see if they make a solid band.
Another good way to tell is by tapping on the stone with another object or running it along your teeth – real Pietersite will make a ringing sound when struck.
My Final Thoughts on the Power of Pietersite
Truly the pietersite is a stone that should be included in your collection.
Not only is it a beautiful, elegant, and unique-looking stone, it also has wonderful healing energies that can be beneficial to your body, mind, heart, and soul.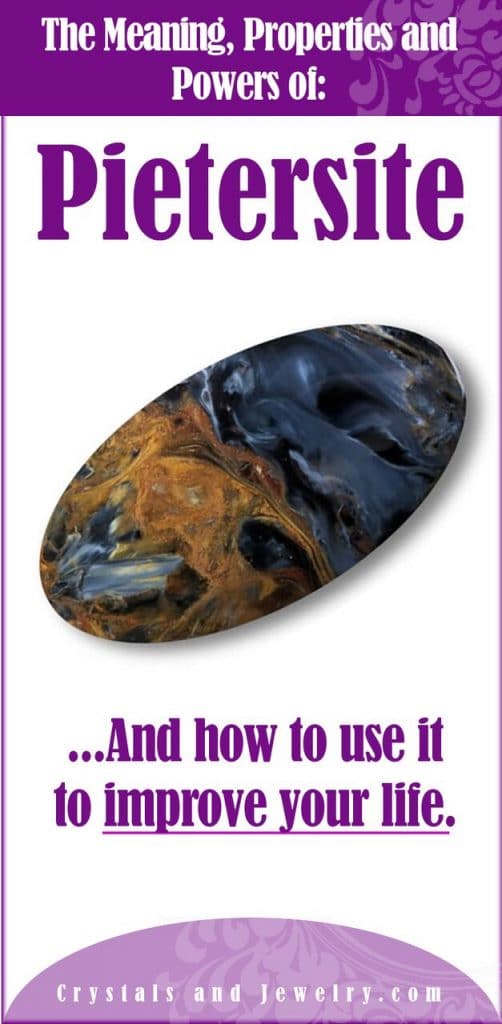 Pietersite will help you fulfill your life's purpose by staying true to what feels right for you, and it will strengthen the desire in you to live your best life.
It will open your eyes and make you see the entire picture, not just pieces of it. It will help you see the beauty of your soul!
Pietersitewill remove your connection to your past life so that you can be completely in the present.
It's a powerful stone that can help you achieve your dreams and manifest your biggest desires in life!
If you allow the energies of the pietersite to work in your life, you are in for some meaningful transformations.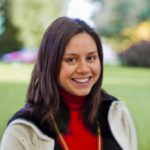 Diana Houston is a respected crystal expert and the author of 'A Beginner's Guide to Healing Crystals: Getting Started With Crystal Healing – A Complete Guide.' Her passion for crystals and their healing properties made her a leading authority on the subject.
Diana's expertise and passion for crystals have inspired countless readers and practitioners, and her book has received rave reviews on Amazon. With her clear and insightful guidance, Diana is a trusted guide for anyone seeking to unlock the transformative power of crystals.
Available on Amazon!