Yellow Sapphire Properties
Yellow Sapphire's yellow color is caused by the trace element iron.
The higher the iron concentration, the higher the color saturation and the richer the color.
This stone's colors can also be enhanced using low-level radiation in the earth or lab-induced irradiation.
Yellow Sapphire can be found in Australia, Thailand, Madagascar, and Tanzania, but its main source is Sri Lanka.
Why Would You Use Yellow Sapphire?
Yellow Sapphire is an excellent stone that will help in relaxing you and calming you down.
It will focus your mind and get rid of any tension in your head. It will also dispel any unwanted thoughts or emotions.
It will encourage you to open your eyes to the beauty of the world around you and appreciate all that you have in your life.
It will strengthen your intuition, and it will bring back the balance in your body.
Yellow Sapphire is an excellent stone to have, especially if you have a thirst for knowledge and derive pleasure from knowing about issues and current events.
It will bring you worldly happiness and physical bliss. It will enhance your physical power and increase your wit and wisdom.
The energies of Yellow and Black Sapphire will invite good health and long life. This stone will also help you achieve prosperity and mental tranquility.
Yellow Sapphire is a feel-good stone that will help you combat a negative attitude or a pessimistic outlook.
Keeping Yellow and Purple Sapphire close to your body will also give you hope and enthusiasm, even when you're going through something challenging in your life.
It's also a good stone for those who are involved in academic and creative pursuits because it represents knowledge and wisdom. It will also bring financial prosperity and stability.
How Will Yellow Sapphire Help You?
Yellow Sapphire, Healing and Health
When it comes to physical healing, Yellow Sapphire can be very beneficial in the treatment of jaundice by protecting the liver.
It can also help with throat infections, as well as with conditions that affect the lungs. It can boost blood circulation and help with disorders affecting the pancreas as well.
Yellow Sapphire can also be beneficial to the ears. It can help ease flatulence and dyspepsia. It's also known to help with cerebral congestion, abscess, tumors, and skin problems.
Yellow Sapphire can help with problems related to the bones, especially when it comes to curbing joint pains. It can also work as a good cure for piles, coughs, and lung diseases.
Yellow Sapphire is an excellent stone for boosting vitality and physical energy. It can also provide excellent support when performing physical exercise.
It can eliminate the toxins in the body and help in returning the balance in the spleen. It can also be beneficial in treating the digestive system, the liver, and the gallbladder.
Yellow Sapphire can help with excessive bleeding and in improving the elasticity of the veins.
Yellow Sapphire and Wealth
Yellow and Orange Sapphire will bring prosperity and abundance to anyone who wears or carries it.
This makes it one of the most well-known gemstones that can improve your financial status and bestow you with good health, good fortune, success, and even fame!
It's a stone that will bring you peace and prosperity and ensure the continuation of your good luck.
Yellow Sapphire is also the gemstone of knowledge.
It will attract auspicious wealth, together with loving and supportive relationships and overall good well-being.
Yellow Sapphire will give you support in your professional endeavors, especially when it comes to earning money and increasing your income.
It will strengthen your discernment and good judgment that will help you in making tough but important decisions.
Yellow Sapphire will open a sea of opportunities and bring luck and fortune to all that you set out to do!
Yellow Sapphire, Love and Relationships
Yellow Sapphire will bring light and joy to your heart. It will clear all the negativity that's affecting your outlook on life and the dynamic in your relationship.
When you feel like you're not liking the person you are becoming because of your jealousy, insecurity, and distrust, Yellow Sapphire will calm your heart and give you reassurance.
It will remind you that it's perfectly normal to feel these emotions once in a while, and only with good reason.
But if these emotions have become your default emotion, it will definitely pose a big problem.
Yellow Sapphire will assuage your fears and increase the trust that you have for your partner.
It will keep you strong in the midst of temptations, and stable even when you're going through challenge after challenge.
It is believed that having a piece of Yellow Sapphire will help you achieve a harmonious married life and a happy, loving family.
It will help you iron out your differences and foster feelings of bliss, peace, and contentment.
Yellow Sapphire will help you remove the obstacles that are in your path of real commitment, or in finding true love.
It will make you more confident about yourself, and it will give you a more positive outlook when it comes to love and loving.
The energies of Yellow Sapphire will remove any kind of obstruction and help you become a suitable partner to the person you love.
It will tear down the walls that you have built around your heart in order to keep people out.
Yellow Sapphire will bring stability to your married life, and it will also bless you with children.
All the things that you wish to change in yourself, in your partner, or in your relationship will be made possible with the guidance of this stone.
It will correct the imbalances in your relationship, and it will help get rid of negative attitudes.
It will encourage you to let go of your past hurts that are preventing you from enjoying the present and looking forward to the future.
This stone will support you in your emotional healing so that your resentment and bitterness will not build up in your heart.
Yellow Sapphire represents your husband or male partner, and it will infuse him with strength, courage, passion, love, and commitment.
It will protect him from negative attacks and keep him strong when faced with seemingly unconquerable challenges.
This stone also symbolizes conjugal bliss. When you work with the energies of Yellow Sapphire, you will also experience a strengthened sense of commitment to your partner.
Yellow Sapphire is a very uplifting stone that will recharge your whole emotional system. It will help you feel more excited and enthusiastic about all the possibilities in love.
It will help you get rid of feelings that are not helping you attract the love that you deserve.
It will encourage you to express your thoughts and feelings with ease and confidence.
It will also help you overcome your fears so that you can take risks to make something incredible happen in your love life.
How to Use Yellow Sapphire for the Best Results?
Place a piece of Yellow Sapphire in your home or inside your cash box to attract good fortune and increase your wealth. Doing so will also increase your earnings or your income.
When you wear it on your body or carry it around with you, it will bring good luck and good fortune into your life.
It will invite financial abundance and help you manifest any vision that you wish to turn to reality.
Yellow Sapphire makes an excellent talisman that will support your efforts to grow, learn new skills, develop different capabilities, and transform your life for the better.
When you keep a piece of this stone with you, you will grow stronger physically, emotionally, intellectually, and spiritually.
It will positively influence your health, your business and romantic prospects, your present situation, and your current relationship.
The Best Combination to use with Yellow Sapphire
Yellow Sapphire is a very beneficial stone, especially when you use it with other stones and crystals that will enhance its healing properties.
You can use it with any solar plexus stones and colors if you wish to enhance or harness your personal power.
You can combine it with Yellow Brown Scapolite, Rutilated Quartz, Honey Calcite, Sphalerite, Golden Tiger Eye, Sunstone, Citrine, Topaz, Chrysoberyl, Yellow Zincite, Carnelian, Yellow Zincite, Aragonite, Yellow Jasper, or Andalusite.
It can also promote deep sleep and relaxation when you combine it with Amethyst, Zircon, Tiger Iron, Aventurine, Sodalite, Cerrusite, Smoky Quartz, Celestite, Pink Dolomite, Danburite, Peridot, Lepidolite, Emerald, Fluorite, Labradorite, and Lapis Lazuli.
Can You Get Yellow Sapphire as a Bracelet?
Yellow Sapphire can be purchased as lovely and exquisite-looking bracelets.
Bracelets are a timeless piece. They will look elegant and fashionable any time of the year and no matter what occasion.
There are very skilled jewelry designers out there that can truly bring out the dazzle and elegance of this gemstone.
You can give Yellow Sapphire bracelets as a gift to a special person in your life or as a treat to yourself.
Apart from its beauty and timeless elegance, you should know that Yellow Sapphire bracelets also have plenty of healing benefits.
Yellow Sapphire is believed to be ruled by the planet Jupiter. It's also among the Nine Gemstones in Indian Astrology.
Wearing a Yellow Sapphire bracelet on a regular basis will allow you to enjoy its healing benefits.
It is believed that if you give a Yellow Sapphire bracelet to a woman who is reproductively challenged, it can help them become fertile.
Wearing Yellow Sapphire bracelets is also beneficial to people who are having difficulties or experiencing losses in their businesses.
It is known to attract abundance and increase the flow of wealth to whoever wears them.
Yellow Sapphire bracelets can also bring fame and honor. It will help you achieve financial stability and material contentment as well.
The energies of Yellow Sapphire are also believed to impart wisdom and help you achieve optimal health.
Wearing a Yellow Sapphire bracelet can also help single women find the man of their dreams!
Women who have just been recently engaged can start wearing Yellow Sapphire more because it can increase the love between them and their partner and make wedding planning stress free.
This stone can also be very beneficial to married couples because it can strengthen the bonds of marriage and help couples get past the slump in relationships.
Because of its beautiful appearance and spellbinding color properties, Yellow Sapphire has remained a favorite of many people for many years.
There's even mention of Yellow Sapphire in the Holy Bible! With the passage of time, its popularity only continued to grow.
Because of its impressive color and incredible metaphysical properties, both men and women can wear Yellow Sapphire jewelry.
The lighter colored Yellow Sapphire is more suitable in silver, platinum, or white gold settings.
Sapphires that have a richer and deeper yellow shade look very attractive against darker metals like yellow gold and rose gold.
Yellow Sapphire is believed to be a bringer of abundance and prosperity. It will also increase your wisdom and intelligence.
If you're thinking of a fifth or 45th wedding anniversary gift, a Yellow Sapphire bracelet will make the perfect gift.
It's also associated with the zodiac sign Virgo, so you can also give this as a gift for that special Virgo in your life.
Wear a Yellow Sapphire bracelet for good energies and good luck.
Everybody loves Yellow Sapphires because they are bright and happy stones. You will not be sorry with that Yellow Sapphire purchase, and that's a promise!
My Final Thoughts on the Power of Yellow Sapphire
Yellow Sapphire is not only beautiful but quite affordable, too.
It has become a popular alternative to diamonds that have the same beauty and elegance, minus the hefty price tag.
There are many shades of yellow for the Yellow Sapphire, but remember to get the brighter and purer shade of yellow.
Nothing can put you in a happy and cheerful state of mind quite like the Yellow Sapphire.
The bright and beautiful brilliance of Yellow Sapphire sparkles like the sun, and it will carry this bright and brilliant energy into your life!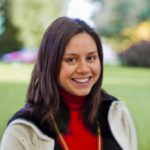 Diana Houston is a respected crystal expert and the author of 'A Beginner's Guide to Healing Crystals: Getting Started With Crystal Healing – A Complete Guide.' Her passion for crystals and their healing properties made her a leading authority on the subject.
Diana's expertise and passion for crystals have inspired countless readers and practitioners, and her book has received rave reviews on Amazon. With her clear and insightful guidance, Diana is a trusted guide for anyone seeking to unlock the transformative power of crystals.
Available on Amazon!