Wulfenite Properties
Wulfenite is a part of the Molybdate family. It has an adamantine and resinous luster and forms outstanding crystals.
It's commonly found as a thin and tubular crystal, with colors that range from yellow-orange, olive green, to bright red-orange.
Wulfenite is a huge favorite among collectors because of its vibrant color that's very hard to find in other minerals.
It's a very shiny and dazzling crystal that's sure to catch your eye!
Wulfenite was first discovered in Austria in 1845, and it was named after Franz Xavier von Wulfen, an Austrian mineralogist.
Wulfenite deposits are found Morocco and in the USA.
Why Would You Use Wulfenite?
Wulfenite carries energies of inspiration and creativity.
When you work with this crystal, you will never run out of great ideas because you will be buzzing with them!
This crystal will be very beneficial especially if you work in the creative field and coming up with ideas spells the difference between success and failure.
Wulfenite will fill your personal, professional, and spiritual life with vibrations of determination and perseverance.
It will remind you that you are made of tough stuff, and that you never back away from a good challenge.
It's a crystal that can also help you manifest your desires. It will bring your inspired and powerful thoughts into being and organize your principles into action.
Wulfenite will give your desires form, and it streamlines your plans, methods, and executions.
It will also strengthen your Earth connection. The earth's core vibrations will resonate with you, and you will be benefitting greatly from its strong creative force.
Wulfenite can also be used to access knowledge of your past lives.
It will help you gain a clearer understanding of what you are as a person, and what motivates, hurts, and makes you happy.
It will help you recognize the similarities so that you can properly address them and get rid of them when they're not beneficial in your life.
Wulfenite will help you keep the things that are agreeable with your soul and the lessons that you have learned in your past life so that you can use them in this present life.
Wulfenite will also facilitate a stronger connection with the spiritual realm.
It will enhance your journeying or ritual work and help you restore your magical knowledge that you may have possessed in your past lives.
This crystal will bring your life plenty of positive and moving energies, which are often used in astral journeying and communicating with spirit guides and higher beings.
Wulfenite is a meditation crystal.
When you work with this crystal on a regular basis, you will be improving your current state of happiness, and you will also be realigning your own spiritual path!
How Will Wulfenite Help You?
Wulfenite, Healing and Health
Wulfenite can help restore the health of your uterus after experiencing childbirth or a miscarriage.
It can work by cleansing the uterus and promoting menstruation, which will allow better flow and emptying of the uterus.
This crystal is also used to heal problems with the reproductive system. It can promote healing and revitalization in all body systems.
It's also a crystal that you can use to regulate metabolic functions and address metabolism problems.
Wulfenite and Wealth
With the help of this powerful and transformational crystal, you will be able to get rid of your self-defeating attitudes. You will celebrate yourself, and you will champion yourself!
The energies of this crystal will also help you eliminate procrastination from your system. You will not waste time because you know that time is gold.
Wulfenite will promote mental clarity so that you can think clearly and become well-informed.
When you do so, you will be filled with determination and perseverance.
This crystal will support you in your financial journey and amplify the blessings that will come your way. It will help you secure your finances, your business contacts, and your business dealings.
It can also replicate your good luck so that you will be more inspired and passionate to achieve more. You just need to remember that hard work is rewarded, and good luck will follow you if you will stay determined.
This crystal will enlighten your mind. Things will make more sense, and you will be more willing to do the things that are needed to be successful.
Wulfenite is a must-have crystal if you want to strengthen a positive work habit that can help you with your money goals!
Wulfenite, Love and Relationships
Wulfenite, accompanied by Amber, will help you overcome your pessimism about life and love. It will show you how you can be more open to love and being loved!
This crystal will help you let go of your irrational fears and release your pent-up emotions. It will make you believe in the power of love by sending you people who will show you what love is all about!
Wulfenite will also work to balance your sexual energies. You will be able to manifest them in a manner that will please your partner and make them come back for more!
Wulfenite carries energies of passion and emotions, and of heat and action. It also brings energies of sex that are potent and alive.
When you work with this crystal, it will never be a dull relationship.If more passion or more sexual activity is what you're looking for, you must never be without this crystal!
Wulfenite also has the ability to stabilize your romantic or sexual energies, and bring order and sense to a confusing relationship.
This crystal will give you inspiration and persistence. It will make you strive to keep your relationship happy, and it will push you to work hard to achieve new milestones in your relationship.
It's a nice and powerful grounding crystal that will help you get in touch with your emotions and harmonize them.
With the help of this crystal, you will be able to clear your emotional blockages and whatever is preventing your relationship from healing, moving forward, and becoming the best relationship that you can ever have!
It will give you warmth when you're feeling lost and afraid, or lonely and uninspired. You will feel reassured and safe because you know that everything's going to be alright in the end.
Wulfenite will give you back the enthusiasm that you have lost for your life, your partner, or your relationship. It will infuse you with the energies of forgiveness, reconciliation, and passion.
Wulfenite will help you when you're feeling emotionally unbalanced. It will teach you how you can admit or express your feelings.
It will also show you how you can come to terms or understand your emotions, and why you feel or act the way you do.
It's a crystal that you must have if you wish to solidify your relationship. It will remove all fears and doubts, it will give you the courage to ask for what you want.
The healing energies of Wulfenite will add more permanence or stability to something temporary.
If you are in a pseudo-relationship with someone and want to define the relationship, Wulfenite will help you achieve what you want and give you wonderful results.
If you're in love with someone who's in and out of your life, the energies of this crystal will promote more security and stability.
This person will become a constant presence in your life, and you will know where exactly you stand in theirs. You will finally feel like you belong in their life, and that you are a part of their plans.
How to Use Wulfenite for the Best Results?
Wulfenite is the perfect crystal if you're the creative type and have difficulty making your creative ideas into reality.
This is because Wulfenite can stimulate your third chakra and unleash your personal power.
It will eliminate your fear and hesitation, and it will show you how you can take action so that energy will flow throughout all your chakras!
Always wear it on your body or keep it close to you anytime you need to do something important or accomplish something big. Its energies will take care of you and help you do the job.
An Unusual Fact About the Wulfenite Birthstone
Due to the lead content in Wulfenite crystals, it's best that you handle them with care and use an indirect method when making crystal essences.
Wulfenite is very beneficial when it comes to accepting the fact that life is unfair. Its healing energies will prevent you from falling into a rut when you're faced with negative feelings or situations.
This crystal is helpful if you're feeling emotionally out of balance and find it hard to admit that you feel afraid, angry, or vulnerable.
It will help you come to terms with your negative feelings and express them in a healthy and positive way.
When you meditate with a piece of Wulfenite, you will find that it's easier to transition from the physical to the intuitive and spiritual levels.
It can also help you access the past and communicate with the spirit world.
Wulfenite is often used in white magic. It supports and enhances ritual work and helps you regain the magical knowledge that you had in your past lives.
This crystal is connected to the higher chakras, specifically the ones above the crown chakra.
This quality makes Wulfenite a highly spiritual stone. It enhances and leads your spiritual development beyond the earthly limitations.
The beautiful colors of this crystal, together with its lovely brilliance and unique properties, contribute to its growing popularity among gemstone collectors.
Wulfenite is a crystal that promotes spiritual truth and wisdom of the higher realm. Its energies bring a clearer perspective about life.
This crystal will support you in your efforts to make major spiritual changes in your life.
It will also promote divine balance and an effortless way to express your spirituality without sacrificing the other aspects of your everyday life.
When used in crystal healing therapy, Wulfenite can help in treating phobias and depression.
It can also be used in treating problems in the digestive tract like poisoning, bloating, and gastric disorders.
The healing energies of Wulfenite are also believed to prevent atherosclerosis and improve the flow of blood.
If you have a piece of Wulfenite that you don't use often, make sure that you still cleanse it once a month with water or with the morning sun.
Wulfenite brings your inspired thoughts and ideas to the fore and manifest them into your life.
Wulfenite is also a crystal of transformation that can help you overcome your negative attitudes and get rid of your tendencies to procrastinate.
It will help dissolve all your self-defeating attitudes as well while promoting clarity and determination.
Wulfenite can help balance your sexual energy and activate the flow of Kundalini energy.
It will keep you inspired and determined. It's a particularly helpful crystal for creative people to access new ideas and to think out of the box.
If you wish to know more information about your past life, Wulfenite is also a stone that can help you.
It will give you access to the lessons you have learned in your relationships from your past life.
My Final Thoughts on the Power of Wulfenite
Wulfenite is truly an energetic, unique, and beautiful crystal.
It has the power to attract all the energies that you need and manifest all the things that you desire.
It can influence others in coming to your aid when you need it, and it can bring you the attention of others when you need wisdom, guidance, or encouragement.
Wulfenite is a highly influential crystal that will make you focus on being attractive and allow what you seek to seek you!
When you know how to properly harness the energies of this crystal, you will receive very focused and potent life energies.
It's a very uplifting and passionate crystal that will give you that boost of confidence that you need in every circumstance.
This crystal will show you how you can accept yourself and all your flaws and imperfections. It will demonstrate how you can be at peace with the less positive aspects of your life.
Wulfenite will allow you to become your beautiful and dynamic self and achieve your full potential!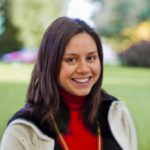 Diana Houston is a respected crystal expert and the author of 'A Beginner's Guide to Healing Crystals: Getting Started With Crystal Healing – A Complete Guide.' Her passion for crystals and their healing properties made her a leading authority on the subject.
Diana's expertise and passion for crystals have inspired countless readers and practitioners, and her book has received rave reviews on Amazon. With her clear and insightful guidance, Diana is a trusted guide for anyone seeking to unlock the transformative power of crystals.
Available on Amazon!