Spiderweb Jasper Properties
Spider Web Jasper is a beautiful black and white stone that will make you instantly think that a spider has weaved lines of web all over it.
It's one of those stones that will really grab your attention!
It's a stone that will deftly call people in to receive its nurturing energies and help you find your way through life.
Even if you have not tried using a gemstone for healing, you will still find the patterns and metaphysical properties of this stone very fascinating.
Why Would You Use Spiderweb Jasper?
Like all the other Jasper stones, Spiderweb Jasper is also a highly soothing stone. It can be very effective in calming your frayed nerves.
It's a stone that boasts of beauty and healing properties that speak about interconnectedness to the universe, and all its vibrations and processes.
The healing presence that Spiderweb Jasper possesses will help align and balance your being.
Aside from its rejuvenating properties, Spiderweb Jasper is also a stone that will give you plenty of protective energies.
It will help drive away evil, negativity, and bad vibrations.It will guard you against the negativity of other people so that you will not be influenced by them.
Spiderweb Jasper will bring you energies of relaxation and gentleness. It's a stone that's known to enhance your ability to slow down and relax.
Spiderweb Jasper will bring you peace and tranquility, as well as healing and comfort.
It's a stone that you can use to stabilize your personal aura and energy, especially when performing astral travel or when trying to ground your energies.
It will also infuse you with feelings of compassion and kindness. It will inspire you to be a little kinder with your words and more compassionate with your actions.
This stone will also bring you joy and contentment. It will make you realize that you have so many things to be grateful for, even when your current life situation is telling you otherwise.
The healing energies of Spiderweb Jasper will also bring out your nurturing nature.
They will teach you how you can better take care of your loved ones in a way that will not leave you feeling emotionally, physically, mentally, or spiritually depleted.
Spiderweb Jasper will give you consolation during your time of grief and sadness. It will also give you the courage to face your conflicts and overcome your challenges.
This stone will give you quiet strength and courage that will result to gentle endings.
Spiderweb Jasper will bring light and guidance of beings from other realms and assist you in transferring those energies into your world and into your life.
This stone has also been referred to as "The Master of the Subconscious Mind" because it will help you use your intuition and inner thoughts to better understand other beings.
It will bring clarity to your inner vision and inner sight. It's no surprise why this stone has been used by shamans to discover the reasons or causes of imbalances in the past life!
This stone will align you to the fabric of the universe and encourage the energies to flow through you and strengthen your natural abilities and senses.
How Will Spiderweb Jasper Help You?
Spiderweb Jasper, Healing and Health
When it comes to physical healing, Spiderweb Jasper is known to be beneficial for the gallbladder, liver, and stomach.
This type of Jasper can help strengthen the bones, large intestines, and connective tissues.
It can also help in stimulating the circulatory system and supporting the digestive process.
It can ease the discomforts associated with Carpal tunnel syndrome. It can also be used to stimulate weight loss.
Spiderweb Jasper is known to prolong sexual pleasure.
It can also give you physical support during prolonged illness and work in re-energizing your body.
Spiderweb Jasper and Wealth
Spiderweb Jasper will give you a sense of peace and serenity by getting rid of your negative and disturbing thoughts.
It's a stone that will strengthen your will and self-discipline. It will inspire you to persevere and to have the courage to turn your dreams and ideas into reality.
Spiderweb Jasper is an especially beneficial stone for those who want to develop their artistic and creative talents.
Working with this kind of Jasper will also help you develop strong business and professional relationships that will expand your network.
It will encourage you to learn about new and exciting opportunities, and it will bring you closer to people who can get your foot in the door.
It will promote quick-thinking and increase your organizational abilities. It will also heighten your imagination and support you in transforming your ideas into action.
Spiderweb Jasper, Love and Relationships
Spiderweb Jasper has the ability to rekindle old friendships and renew tired relationships.
It will revive a relationship that has lost its passion and excitement, and it will change its overall dynamic for the better, especially if you pair it with the June Birthstone.
This stone will also help you attract a new love or a new inspiration. It will keep your aura light and happy, and it will open your eyes to the real meaning of love and romance.
Spiderweb Jasper is a supreme nurturer stone that will give you physical, emotional, mental, and spiritual support during your difficult times.
There will always be challenges in love and in your relationship. This stone will always look after your well-being and protect you from the negativity.
It will give you peace of mind, calm, tranquility, and stability.
You will feel strong and grounded whenever you have this stone with you, and it will protect you from the bad emotions that usually go with emotional conflicts.
Spiderweb Jasper will encourage honesty with yourself, and it will promote courage so that you can confidently tackle your relationship problems.
How to Use Spiderweb Jasper for the Best Results
Spiderweb Jasper will give you protection and help absorb negative energies.
It will balance your yin and yang energies and help clear the electromagnetic radiation and environmental pollutions.
Place a piece of this stone near your computer, television sets, tablets, and cell phones so that their electromagnetic energies will be absorbed by your Spiderweb Jasper.
The Best Combination to use with Spiderweb Jasper
If you have anger management issues, Spiderweb Jasper will help you control your temper and take the more peaceful route.
You can combine it with Lithium Quartz, Lepidolite, Angelite, Turquoise, Aragonite, Thunder Egg, Blue Phantom Quartz, Sugilite, Bronzite, Sodalite, Citrine, Smoky Quartz, Rhodonite, Peridot, Magnetite, Kyanite, or Kunzite.
It will also get rid of your fears and anxieties, especially when you combine it with Galaxite, Astrophyllite, Diopside, Friedelite, Dolomite, Covellite, Bloodstone, Blue Phantom Quartz, Graveyard Plume Agate, Green Millennium, or Picasso Stone.
Meditation with Spiderweb Jasper
If you're someone who is a victim of a very hectic schedule and routine, then Spiderweb Jasper is the perfect stone for you because it will help you relax in even the toughest of times.
Very good at calming yourself in very extreme situations, this stone will enable you to always remain calm and collected when everyone else is panicking and don't know what to do.
It is in these tough situations that you will set yourself apart with the help of Spiderweb Jasper and make all the right decisions when everyone else is making all the wrong ones.
Meditating with Spiderweb Jasper will also help you establish a great connection with the universe, you will be able to feel as if you're a part of the divine realm itself and this will help you draw out very great and positive energies from the divine realm which are bound to help you in your life.
This stone will also help heal you from the inside by taking away all of your pain and regrets and replacing them with happiness and ambitions so that instead of looking backward and being sad, you can always look towards the future and hope for the best.
Consistently meditating with Spiderweb Jasper will also give you a sense of being under constant protection as this stone will cast a protective layer around your body and soul.
This will allow you to become extremely confident and take certain risks that you otherwise wouldn't have taken out of fear of falling down or failing, these are the risks that will eventually enable you to stand apart from the crowd and make you very successful.
Spiderweb Jasper will also push all sorts of negative and evil thoughts away from you so that you're never overwhelmed by negative emotion and always remain positive, no matter what happens.
This positivity will enable you to always remain at the top of your game and always make the best decisions that sometimes don't make sense to others but benefit you immensely in the long run!
Meditating with Spiderweb Jasper will also enable you to keep your personal aura and the energy that you have in check and under your control, giving you a much greater control of your energies.
It will also encourage you to become very disciplined in your life and leave the old ways of simply going through life without any discipline whatsoever.
Becoming disciplined will help you immensely in your life as everything that you have or do will be perfectly organized, giving you ample time to do other things rather than figuring out where's what.
If you've always believed that you have an artist hidden inside you then Spiderweb Jasper is the perfect stone for you as it will help this inner artist of yours to come out and influence you.
You will finally discover all of your hidden talents and your creativity will start shining in ways that you didn't think were even possible.
My Final Thoughts on the Power of Spiderweb Jasper
Spiderweb Jasper will connect you to the energetic and vibrational webs of life, as well as to the spider magic of the fates of your destiny.
It's an excellent stone for the artistic and creative types who are required to create or weave stories from even the most mundane and everyday details.
It's a great stone for filtering negativity in your relationship, in your work, and in your family life.
It will dispel bad dreams and negative thoughts as well.
When you feel overcome by negativity, or you find that your home or work environment has too much negativity, Spiderweb Jasper will work as a natural filter that will help you achieve peace, stability, and balance.
There's a distinctly unique energy in this stone that will bring you peace, tranquility, and calm. It will give you energies of inner reflection, too.
Spiderweb Jasper will guide you to know what you want and inspire you to be more active in your life.
It will nurture you while supporting you in seeing the pathways that life has to offer. Whatever paths there are in front of you, you will always feel like you have a choice. You will not feel imposed upon, because you will always feel in control.
Your experiences are what make your journey in life incredible and interesting. You can stand up to them, fight them, or bewail them, but Spiderweb Jasper will make you realize that it's the ups and downs that make life interesting!
Spiderweb Jasper is a soothing stone that will have a beneficial effect on your nerves. It will remind you of the interconnectedness of everything in this world.
It will connect you to the universal energy and process everything that you share by promoting a good connection with others.
This stone will also attune you to a higher state of awareness, allowing you to see the many paths in life you are being afforded.
Spiderweb Jasper will ground your energies when you're feeling overwhelmed. It will remind you that despite the struggles and challenges, the ups and downs, and the twists and turns, you will still be okay.
With the guidance of Spiderweb Jasper, you will remain balanced by letting yourself falter, and knowing that you will not fall because life will always have your back!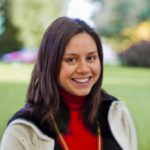 Diana Houston is a respected crystal expert and the author of 'A Beginner's Guide to Healing Crystals: Getting Started With Crystal Healing – A Complete Guide.' Her passion for crystals and their healing properties made her a leading authority on the subject.
Diana's expertise and passion for crystals have inspired countless readers and practitioners, and her book has received rave reviews on Amazon. With her clear and insightful guidance, Diana is a trusted guide for anyone seeking to unlock the transformative power of crystals.
Available on Amazon!