What Are Rehealing Self-Healing Crystals?
Rehealing self-healing crystals are crystals that look like they have triangular layers or scales that vary from small to large.
They can be seen on the sides, bottom, or even at the tip of a crystal cluster or crystal point.
Self-healed points manifest as crystals that broke in half but were 'glued' back together with new growth.
Rehealing self-healing crystals can be recognized by tiny crystalline structures, usually smaller than the main termination, where the crystal was removed from its home or matrix.
They continue to reach a natural state of perfection by forming smaller terminated faces that appear lace-type on the finished edges.
Rehealing self-healing crystals break in the horizontal plane or strata. The break heals and completes the crystal structure once again.
Why Do You Need Rehealing Self-Healing Crystals?
Rehealing self-healing crystals learn to heal themselves. This can lend knowledge to anyone who has ever been hurt or broken that self-healing is possible!
You can use these crystals on yourself or to help another person you know.
A great way to use rehealing self-healing crystals is to put them in your hands or on a part of your body that needs healing.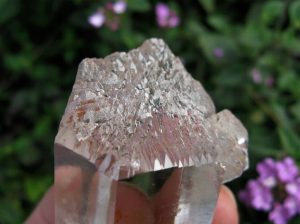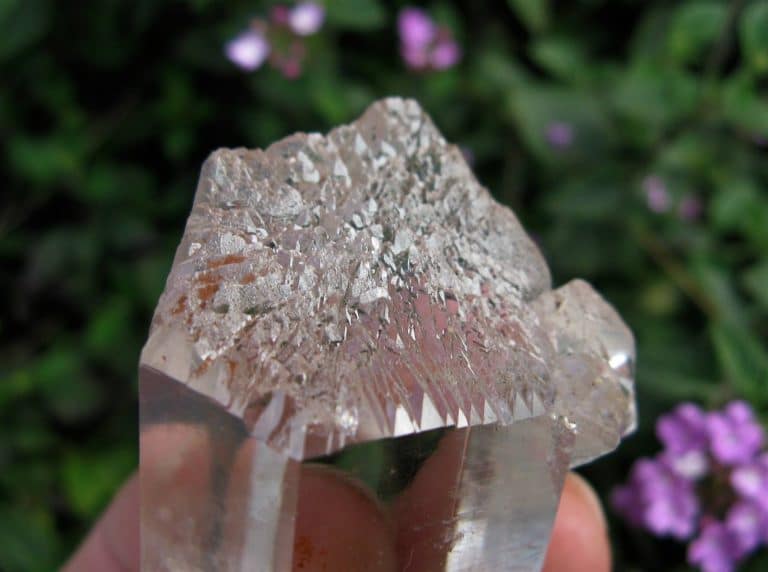 This crystal takes situations that appear to be impossible or devastating and helps you overcome the challenges along the way.
Rehealing self-healing crystals will guide you in observing the universe's law of perfect order so that you can get right back to the balance.
These crystals have successfully healed themselves naturally and are recognized as powerful healing crystals in all levels.
They can be used in helping people overcome their trauma, whether it's disease or abuse related, big or small.
Healing the physical, emotional, mental, and spiritual trauma is what rehealing self-healing crystals are all about.
They can bring about healing and recovery in all levels and untangle the energies in your being that have become knotted or tangled because of your past hurts.
Rehealing self-healing crystals can help with any kind of crystal healing by bringing energies of your higher self to the fore.
But do note that these crystals only act as spiritual support to healing and should not be taken as prescription or healthcare information.
Always consult with a healthcare professional when you feel that something is not right with your body or health.
Kinds of Rehealing Self-Healing Crystals
The different types of rehealing self-healing crystals include Self-Healed Bases, Self-Healed Termination Faces, and Earthquake Self-Healed Crystals.
Self-Healed Bases
These are crystals that broke off from the matrix during the growth cycle. They rehealed or self-healed their bottoms in crystalline form or developed etched bottoms.
They are easily recognizable because the bottoms don't have a clean broken or snapped look about them.
Self-Healed Termination Faces
These crystals usually have one face or two of their terminations that have been damaged.
Either they healed themselves with a crystalline or druzy finish or a smoothed out but etched finish.
Earthquake Self-Healed Crystals
These crystals formed and grew in clusters and experienced a major seismic activity.
They break and end up resting at an angle against a neighboring crystal where they repair themselves.
These are the rarest form of rehealing self-healing crystals and are often referred to as Master Self-Healed Quartz Crystals.
Rehealing Self-Healing Crystal: Quartz Crystal
The Quartz Crystal is very popular because of its metaphysical properties.
It's known as the Master Healer because of its very high vibration, also because it's the most versatile among all crystals.
It's able to work on any condition, making the Quartz Crystal a Stone of Power that can enhance any energy, purpose, or intention.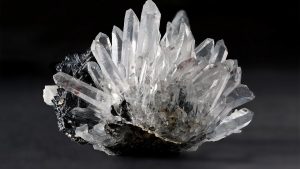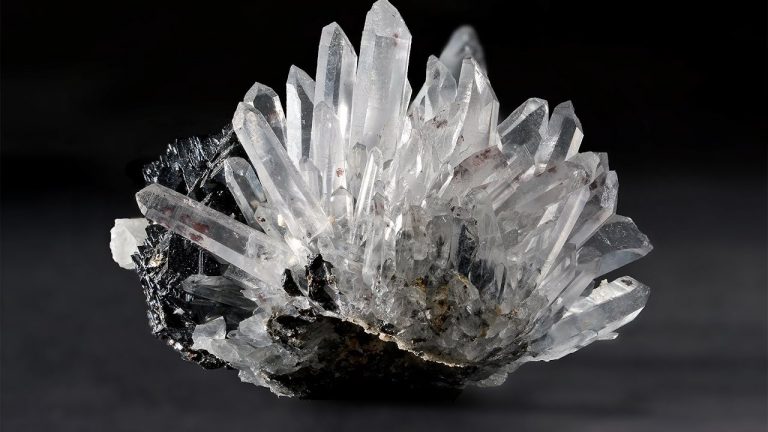 It's known for its strong protective energies that will guard you against negativity.
It can also attune you to your higher self.
Quartz Crystals are also highly regarded for their ability to heal pain, both in a physical and metaphysical sense.
They are also very programmable, and they can hold a program much longer compared to other minerals.
A lot of crystal lovers and collectors like to use them for meditation.
They can be held in one hand or they can be gazed upon until you feel like you've entered the meditative state.
Some people wear Quartz Crystals to dispel or repel negative energies and enhance mental clarity.
This crystal is a popular meditative tool because it facilitates a powerful connection with the higher realms and with one's higher self.
They are also popular crystals in creating crystal grids for protection or any kind of specific program or intention.
They work with all the chakras, which makes them a great crystal with plenty of possibilities.
The energy of Quartz Crystals is naturally very focusing and stimulating.
They will help you achieve calmness and clarity in any kind of situation.
But because Quartz Crystal is a storm element crystal, it also carries the energetic and transformational aspect of the storm element.
It's both a balancing and activating crystal when other crystals are only one or the other. Quartz Crystals are naturally energizing crystals that bring light and activity to your environment.
They have the ability to split light into all colors and boost all types and vibratory rates of cells.
They will help you in getting rid of any kind of negative or unwanted patterns or memories that are stored in your mind or in your heart.
The energies of Quartz Crystals will encourage new and regenerative growth.
They will help you stay true to yourself and stay in a place of love and happiness.
Because the Quartz Crystal is known as the Master Healer, it goes without saying that it's a great example of a rehealing self-healing crystal that strongly sends the message to heal yourself.
The incredible rehealing self-healing patterns that this crystal has go through suggest that it continues to experience natural trauma or change.
Through the use of this crystal by meditation or vibration, it can share all its healing lessons with you.
It will teach you the real meaning of optimism, grace, strength, and determination. This crystal will also help you learn to be fully in tune with your inner child and your inner mother!
A rehealing self-healing crystal like the Quartz Crystal can also help you in your self-healing and in nurturing and listening to yourself.
Rehealed self-healed Quartz Crystals are excellent to use within crystal healing grids because they are able to channel the flow of healing energy both ways.
They focus and amplify the energies and add strength to their self-healing abilities.
Preparing and Setting Up Your Rehealing Self-Healing Crystal Grids and Layouts
First off, find a quiet location in your home where you will not be disturbed.
Your crystal grid should also not be disturbed by curious tots or hyperactive pets. Prepare your space by making sure that it's clean, well-ventilated, well-lit, and quiet.
It's best to lay out your crystal grid on the floor. Make sure that there's plenty of room for you and your crystal grid, so place your crystal grid in the middle of the room.
Make yourself comfortable on a futon cover, a folded blanket, or a yoga mat. Cleanse your space first by smudging to remove the lingering or stagnant energies.
If you know Reiki, you can trace Reiki symbols in the room to cleanse the environment as well.
You can have some soft ambient music playing in the background. You can dim the lights or make use of candles, too.
You can also choose to use scented and relaxing essential oils or burn your favorite incense.
Decide on what you wish to heal or improve in your life, and then choose your crystals, including your favorite rehealing self-healing crystals.
It's a good idea to drink a glass of water before you start with your crystal grid or layout.
Make sure that you drink water after doing a self-healing session, too, because this can have a purifying or detoxing effect on your body.
My Final Thoughts about Rehealing Self-Healing Crystals
Rehealing self-healing crystals are perfect for all kinds of healing.
They have a powerful healing energy because they have gone through difficult conditions and traumas themselves but kept right on growing in a new, different, and better way.
They are very beneficial to your own healing journey because they are powerful reminders that healing yourself is also possible.
For some people, it may take a long time and be a very slow process. But remember that every day, you are adding a fresh new layer of healing and experience to your wounds.
Just like how rehealing self-healing crystals have been broken and healed, you too can get broken and healed.
They will help you faithfully until the breaks have been mended. These are crystals that will not quit on you!
Rehealing self-healing crystals will remind you that without your breaks, fractures, and wounds, you will not discover the beauty and depth that lie within you.
They will make you see your trauma from a different light so that you will be grateful for having experienced them, helping you become a stronger and more beautiful person!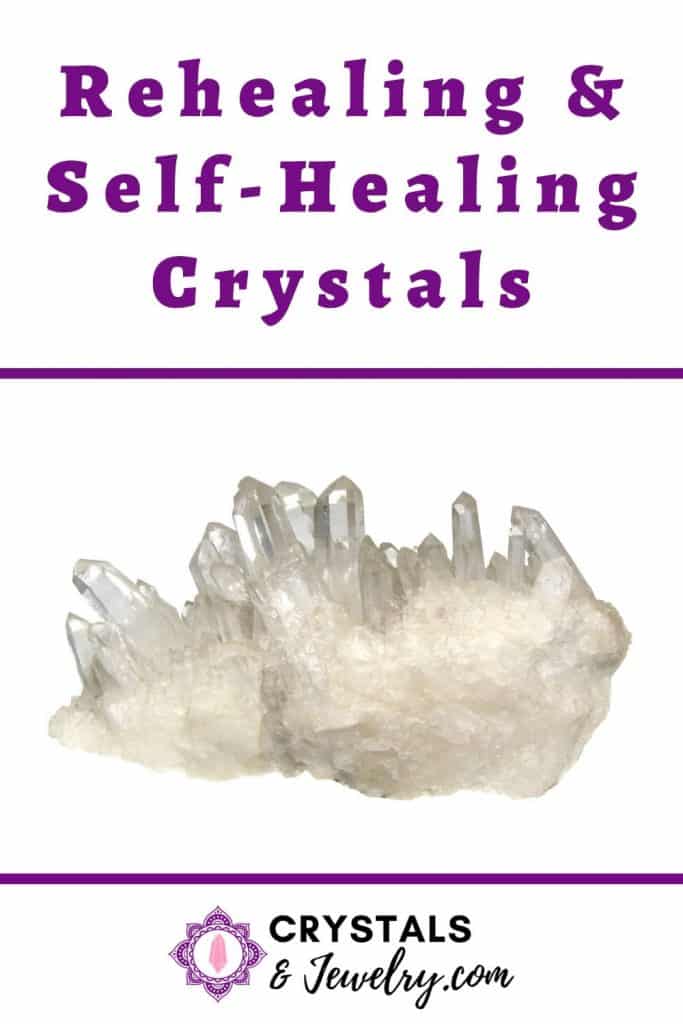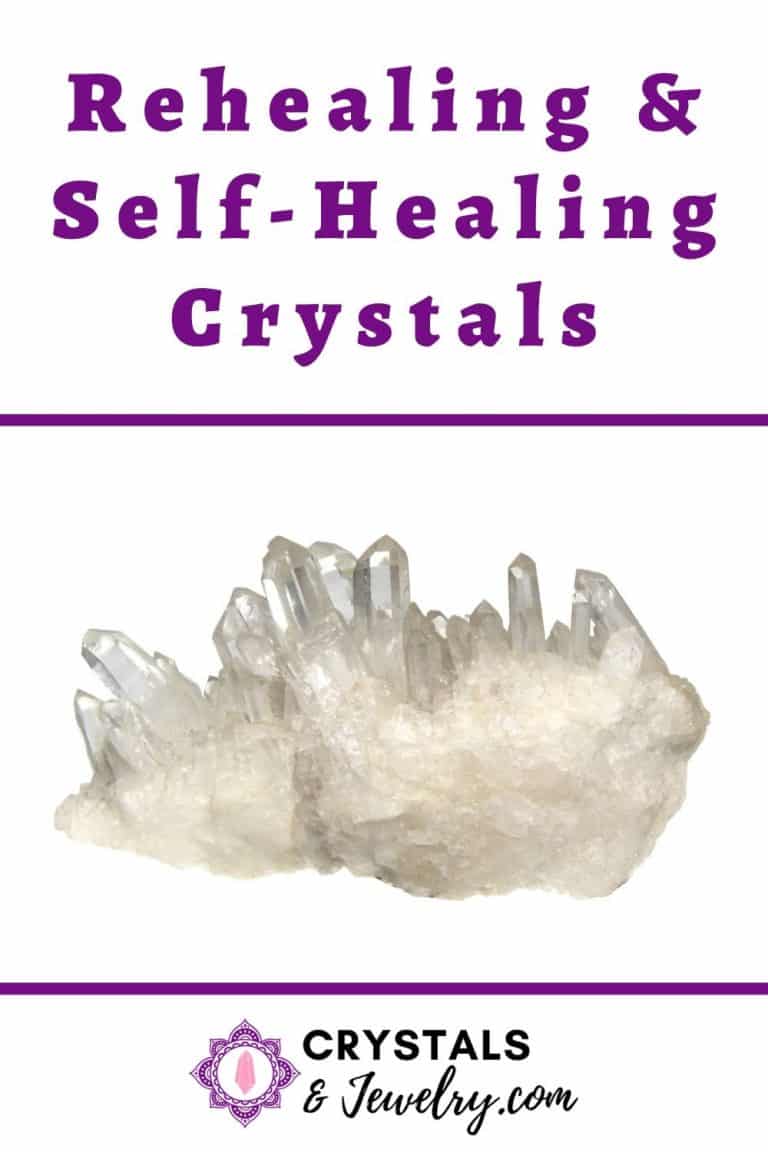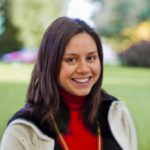 Diana Houston is a respected crystal expert and the author of 'A Beginner's Guide to Healing Crystals: Getting Started With Crystal Healing – A Complete Guide.' Her passion for crystals and their healing properties made her a leading authority on the subject.
Diana's expertise and passion for crystals have inspired countless readers and practitioners, and her book has received rave reviews on Amazon. With her clear and insightful guidance, Diana is a trusted guide for anyone seeking to unlock the transformative power of crystals.
Available on Amazon!