Morrisonite Jasper Properties
Morrisonite Jasper is labeled as the King of Jaspers.
It's a member of the porcelain Jasper group and has grown quite rare compared to other Jasper stones.
It was discovered in 1947 at a ranch in Owyhee Desert in Idaho by James Morison.
It was his friend, Dudley Stewart, who named it Morrisonite Jasper in honor of his good friend.
This stone earned its Porcelain Jasper title because of its orb-like patterns and unusual swirls. It also has the ability to achieve a high shine and polish that gives it its ceramic look.
It's made up of Chalcedony, with aluminum and iron inclusions that are responsible for its beautiful colors.
Every Morrisonite Jasper stone is unique. When it's cut into a bead or a cabochon, it can also appear like a liquid!
Morrisonite Jasper's most notable locations are Madagascar and Mexico, but it can also be found in different countries all over the world.
Why Would You Use Morrisonite Jasper?
Besides being a wonderful collector stone, Morrisonite Jasper has the ability to bring great relaxation and peace to your heart!
Morrisonite Jasper is the ideal stone if you want to achieve complete rest and rejuvenation.
Like all Jasper stones, Morrisonite Jasper will infuse you with tranquility, gentleness, and compassion.
It will bring you quiet and comfort during the tough and lonely days, and it will give you healing in all aspects of your life.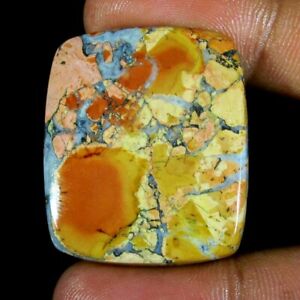 It's a stone that will get rid of your insecurities and make you proud of who you are!
It will make you whole and capable to fulfill different roles and overcome different challenges.
It will also give you the gift of gentle endings.
No matter how abrupt something may have ended, you will take comfort knowing that you had it once in your life, and that it ended in the best way possible.
If you are someone who's resistant to change, the energies of this stone will encourage you to be more open and accepting to change.
It will open your eyes to the reality of the situation and help you take the first step to your transformation.
It will support you during your moments of weakness, and it will give you that much-needed push when you're ready to give up.
Morrisonite Jasper will encourage you to embrace change because it's the only way you will move closer to your dreams and goals.
It will help you get rid of anything that's keeping you from living your best life. This stone will bring peace to your life, stability in your mind, and calm in your heart!
How Will Morrisonite Jasper Help You?
Morrisonite Jasper, Healing and Health
Morrisonite Jasper is known to have a beneficial effect on the stomach. It can also support the heart and assist in regulating blood pressure.
It can boost the functions of the cardiovascular system. It can also relieve the pains and discomforts associated with GERD.
It can support the gallbladder and the lymph system as well.
Morrisonite Jasper and Wealth
Morrisonite Jasper is a stone that's ideal for wealth creation and manifestation. It will emphasize your skills and talents that you can use to achieve your financial goals.
It will clear your path to success of any distractions and obstructions.
This stone will give you the confidence to handle your setbacks, and it will give you a more positive outlook to overcome your challenges.
If combined with Turritella Agate, Morrisonite Jasper will also infuse you with the energies of self-discipline to settle your financial obligations and to spend your money wisely.
It will fill you with the desire to spend on more worthwhile things or to invest your money on profitable investments.
It's a stone that will present you with many opportunities in your career or business. It will also improve your odds of winning when you play a game of chance.
Morrisonite Jasper will improve your ability to stay committed to your task or project so that it will lead you to more success and abundance!
Morrisonite Jasper, Love and Relationships
When it comes to love and relationships, Morrisonite Jasper will bring peace and tranquility into a volatile relationship.
If you combine Morrisonite Jasper with August Birthstone, it will help calm your emotional heart and overactive mind.
The energies of this stone will inspire you to be kinder and gentler to the person you love.
Whenever you feel overcome with strong emotions, it will bring out your more compassionate side so that you will speak kindly and gently.
This stone will give you comfort that whatever it is you're going through with the person you love, you will find a way to fix things. You will be able to settle your differences and reach a compromise.
You will also be able to achieve emotional healing after experiencing a traumatic or heartbreaking experience.
It will re-energize your heart and help you release all the negative attachments of the past.
The energies of this stone will help you focus on the present, and what you can do right now to begin your healing process.
It will help you find kindred souls who will also help you navigate the road to your emotional freedom!
This stone will sharpen your survival instincts. It will remind you that loving someone with all your heart is perfectly normal, but you also should not let this love blind you to the reality of your situation.
It will make you understand that love should make you strong, free, happy, and brave.
If the love that you have right now is not making you any of these things, it's time to reevaluate your situation and do something to change it.
Morrisonite Jasper will help you see a situation from both sides. It will remove the prejudices and biases that you may have, and it will make you more accepting of reality.
This stone will give you emotional stability and balance. It will release you from your obsessions and balance the areas of your relationship that have taken over your life.
How to Use Morrisonite Jasper for the Best Results
Morrisonite Jasper is a stone that will help you change a part of yourself for the better so that your life will improve as well, especially if you pair it with Spessartine.
The energies of this stone will greatly help you in creating a new path for yourself, in trying better methods, and in engaging in different pursuits that will give you what you desire!
When you use a Morrisonite Jasper, you are also discovering new capabilities that will help you transform your life.
The different colors and shapes of this stone can offer very specific vibrations and energies.
Analyze them carefully from your personal perspective and determine which energies are welcome and which ones are not.
Each Morrisonite Jasper stone holds energies that will protect yourself from harm, negativity, and evil forces.
The energies of Jasper stones are believed to be released quite slowly, so you should wear your Morrisonite Jasper jewelry for long periods so that you can benefit the most.
If you're using this stone for healing purposes, you should wear this stone closest to the affected body part or ailment.
The Best Combination to use with Morrisonite Jasper
When you want to enhance the healing energies of your Morrisonite Jasper, you can combine it with Orange Moss Agate, Orange Kyanite, Hessonite, Green Calcite, Coral, Blue Chalcedony, Bloodstone, and Amber.
You can also combine it with Botswana Agate, Green Jasper, Kunzite, Moonstone, Jade, Green Tourmaline, or Green Jasper if you need more comfort or compassion in your life.
Morrisonite Jasper can also have detoxifying benefits when you combine it with Spirit Quartz, Rubellite, Red Calcite, Realgar, Mahogany Obsidian, Fairy Quartz, Galena, or Dumortierite.
You can also use it with Dalmatian Jasper and Agate.
Morrisonite Jasper and Spiritual Energy
Morrisonite Jasper is not only a beautiful addition to your gemstone collection. It's also a fantastic stone that will bring peace and calm to your life in all aspects, just like the January Birthstone.
If you wish to nourish your spirit and give your body the relaxation that it deserves, you should always have a piece of Morrisonite Jasper with you.
It's a stone that will infuse you with peace, joy, kindness, and compassion. It will inspire you to celebrate your spirit and perform acts of kindness on people, even if they are strangers to you.
The spiritual energy that this stone possesses will bring you peace and comfort when you're experiencing something difficult in your life.
It will also support you in your journey towards healing so that you will feel whole and strong again.
When you're feeling insecure or uncertain about yourself and what you can do, the supportive energies of this stone will work to quiet that nagging voice in your head telling you that you will not make it.
What it will do is light up that fire in your heart and boost your confidence so that you will start believing in yourself again.
If you feel like there's a part of yourself that's missing, Morrisonite Jasper will work on healing and strengthening your heart, mind, and spirit so that you can fill that void.
It's a very loving and supportive stone that will accompany you through every up and down and twist and turn.
The energies of this stone will encourage you to be strong and brave when faced with a new challenge, and to never doubt what you can do.
Morrisonite Jasper will also radiate vibrations of positivity, optimism, and gratitude. When you have a hopeful and grateful heart, good things will simply make their way to you.
If you're a person who hates change, being inspired by the spiritual energy of this stone will make you more accepting of change.
You will find yourself more willing to roll with the changes and embrace the new challenges.
Morrisonite Jasper will also remove the blinders that you may have on that are preventing you from seeing the truth of your circumstances.
The energies of this stone will encourage you to be strong and steadfast as you begin your journey towards change or transformation.
When you have a piece of Morrisonite Jasper, you will also benefit from the stone's supportive and loving energies, especially during your period of uncertainty or weakness.
This stone will not allow you to give up so easily. It will infuse you with its energies so that you will have the inspiration and the motivation to simply keep going.
It will make you less resistant to new things and to changes. It will make you more up to the task of finding your happiness and satisfaction no matter what's standing in your way.
The wonderful spiritual energy of Morrisonite Jasper will put your heart and mind at ease and give you the peace and contentment that you seek. It will give you peace and quiet even when the world around you is anything but.
My Final Thoughts on the Power of Morrisonite Jasper
Morrisonite Jasper is an excellent stone that will inspire you to be courageous, strong, loving, and loyal.
It will offer you protection by deflecting the negativity back to its source.
It will show you how you can be more grounded and feel more stable even when there's a lot of stress from your job and your personal life.
This stone will promote overall good health.
It will open your mind to the mental states of others so that you will also be sensitive to their emotions.
It will work on your emotions and help you express your love and extend more patience to the people in your life.
The energies of this stone will dispel all negative feelings so that more positivity will start flowing in!
Morrisonite Jasper will relieve your stress and balance your energies.
It will help you achieve full concentration right when you need it. It will also infuse you with energies of inspiration and motivation so that you will stay away from procrastination.
This stone will stimulate your imagination and creativity, and it will boost your self-discipline. It will also encourage rational thinking.
Morrisonite Jasper will nurture you during your times of weakness, and it will give you the courage to overcome your problems one day at a time.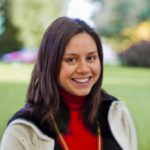 Diana Houston is a respected crystal expert and the author of 'A Beginner's Guide to Healing Crystals: Getting Started With Crystal Healing – A Complete Guide.' Her passion for crystals and their healing properties made her a leading authority on the subject.
Diana's expertise and passion for crystals have inspired countless readers and practitioners, and her book has received rave reviews on Amazon. With her clear and insightful guidance, Diana is a trusted guide for anyone seeking to unlock the transformative power of crystals.
Available on Amazon!