Angel Wing Alunite Properties
Angel Wing Alunite crystals are transparent to translucent crystals that are often green in color. There can be some red or brown mixed in as well.
Some crystals will show a fluorescence in a pretty orange color when inspected in longwave UV light.
Angel Wing Alunite has a vitreous to pearly luster.
This crystal does not react to acid but does dissolve slowly. It's known to be piezoelectric and pyroelectric.
It only scores a 3.5 to 4 in the Mohs hardness scale.
Angel Wing Alunite is not considered a major gemstone, so you may have some difficulty in finding it in gemstone or jewelry stores.
Notable occurrences for Angel Wing Alunite include Tolfa in Italy and the Goldfield district in Nevada, USA.
It can also be found in Red Mountain, Colorado.
Why Would You Use Angel Wing Alunite?
Angel Wing Alunite is known to possess powerful stabilizing and grounding energies.
If you feel overwhelmed with the things that are taking place in your life, having this crystal in your possession will uplift your spirits and help you make sense of everything.
It will stabilize your body and your emotions. It will clear the fogginess in your head and facilitate a stronger connection with your spirit.
Angel Wing Alunite will also work to balance your yin and yang energies, which is a very beneficial attribute if you want good overall health and happy relationships.
Angel Wing Alunite is good to have in a room to balance the energies there.
Energy in a space can influence your aura and your physical body. If you want to improve your health and your outlook, a piece of Angel Wing Alunite in your space will be very beneficial to you.
This crystal also has a good action when it comes to your creativity and resourcefulness.
It will help you unleash your creative skills to get you out of sticky situations, to move ahead in your career, or to make that special person realize just how amazing you are.
Angel Wing Alunite will bring your creative gifts into play in your everyday life.
When life gets too busy, sometimes you just don't realize that your life is already off kilter. You may have so many things on your mind and so many things that you need to do that you fail to notice.
This can cause you to become ungrounded and out of balance.
Angel Wing Alunite will come to your rescue and restore the balance that you have lost by helping you slow down.
Being ungrounded or unbalanced can cause health issues, so this crystal will make sure that your physical, emotional, mental, and spiritual health are always in the best condition.
How Will Angel Wing Alunite Help You?
Angel Wing Alunite, Healing and Health
Angel Wing Alunite also carries healing energies that can be beneficial to your physical body.
It is believed to eradicate body odor permanently, and it is still being sold up to this day for this particular purpose.
This crystal is also known to aid in the treatment of eye problems and dehydration.
problems in the eyes and to assist excessive thirst and dehydration.
Angel Wing Alunite and Wealth
You can place this crystal near the main entrance of your home. As long as it's the primary door to the rest of your home, this crystal's energies will invite abundance and prosperity.
Keep this crystal close to your skin if you're running low on energy or lacking in creative ideas.
Angel Wing Alunite will increase your creative and artistic abilities so that you will find the best solutions to your financial troubles.
This crystal will also strengthen your ability to manifest your desires into your reality. It will keep you focused on these desires and give you what you need to make them happen!
Angel Wing Alunite, Love and Relationships
Like many red crystals, it resonates with the base or root chakra, helping to ground you to the earth when needed.
Use this sacral on your base chakra if you need to regain your emotional balance, especially after suffering from a major loss or heartbreak.
Make sure that you have this crystal if you're feeling weak or lacking strength to move forward in your life.
It has a good action within the sacral chakra, assisting your relationships and the growth of your creativity. It helps you to use your creative gifts within your day to day life.
This crystal also resonates with the heart chakra and has the ability to keep you emotionally balanced.
If you find yourself reacting too emotionally at even the slightest provocations, a piece of Angel Wing Alunite will help calm you down and rein in your emotions.
It will help you see clearly during emotional moments so that you can make decisions not based on emotions.
The energies of Angel Wing Alunite will also help you choose the words that you will say so that you will not impart words that you will regret when the strong feelings have died down.
This crystal is very valuable when it comes to harmonizing your male and female energies.
When your yin and yang are out of sync, it can often lead to illness. With the help of this crystal, you can easily tell when the energies are out of balance and do something to remedy it.
Angel Wing Alunite will invite more soothing emotional energies to your heart so that you will grow more caring, considerate, nurturing, and compassionate.
It will keep you feeling safe and secure in your relationships. It will make you feel at home with the people you love.
The energy that this crystal brings will also make you feel more grounded in your love and more active when it comes to romantic adventures.
It will support you in achieving a more logical way of thinking in emotional situations so that you can confidently take the right physical actions.
Angel Wing Alunite energy focuses on the catalysts in your life and your movements going forward.
It will work with you in making sure that you don't always go flat. It will keep your emotional life balanced so that you can enjoy happy and healthy relationships.
The vibrations of Angel Wing Alunite will ensure that your relationships are strong, stable, and harmonious.
How to Use Angel Wing Alunite for the Best Results?
Like other healing stones and crystals like Analcime, Angel Wing Alunite should be worn close to the skin to get the most benefits.
You can wear this crystal as jewelry and keep it close to your chakras. It will make a lovely pendant and benefit the heart chakra most powerfully.
If you prefer to put them in your home, you can place a few tumbled stones in a glass dish or bowl. Place them in your home office or on your work desk so that your creative juices will flow freely.
You can also use this crystal in meditation together with Angel Aura. Hold it in your palms or slip it inside your bra. The healing vibrations of this crystal will elevate and enhance your whole meditative experience.
The Best Combination to use with Angel Wing Alunite
It's only normal to feel that your life is out of balance every once in a while.
There are certain life-changing events that can take place that will unhinge you and make you lose your direction.
Angel Wing Alunite can help bring back the balance, and so can a few other crystals.
To support the action of Angel Wing Alunite in creating a greater sense of balance for you, you can use it with other crystals that share the same properties.
These include Magnetite, Hematite, Yellow Labradorite, Rhodochrosite, Aventurine, Marcasite, and Lapis Lazuli.
Angel Wing Alunite is a powerful crystal in stimulating and unleashing your creativity.
If you want to further enhance your artistic skills, you can also choose to use it with crystals that can boost your creative gifts.
You can use your Angel Wing Alunite with Sunstone, Citrine, Libyan Desert Glass, Orange Calcite, Ilvaite, and Picasso Marble.
My Final Thoughts on the Power of Angel Wing Alunite
Angel Wing Alunite is a powerful stabilizing and balancing crystal that should also be in your mojo bag 24/7.
Its energies will bring harmony and peace in your life just when you need it.
If you need a break from the noise and chaos of your life, the healing energies of this crystal will give you support on a physical, emotional, mental, and spiritual level.
Use it to get your creative juices flowing and bring your creative ideas to life! It will enhance your aesthetic sense and help you create beautiful work consistently.
This crystal will strengthen your creative motivation and allow you to fully concentrate on your work.
Angel Wing Alunite is also a great crystal to have if you wish to be a more patient and enduring person.
With the help of this crystal, you can overcome challenges and eliminate negativities. It's truly a crystal worth investing in.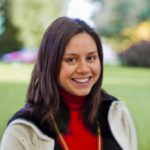 Diana Houston is a respected crystal expert and the author of 'A Beginner's Guide to Healing Crystals: Getting Started With Crystal Healing – A Complete Guide.' Her passion for crystals and their healing properties made her a leading authority on the subject.
Diana's expertise and passion for crystals have inspired countless readers and practitioners, and her book has received rave reviews on Amazon. With her clear and insightful guidance, Diana is a trusted guide for anyone seeking to unlock the transformative power of crystals.
Available on Amazon!