Sandalwood is a sacred wood with a lovely aromatic scent.
It is used extensively in modern times for incense, aromatherapy, carvings, malas (prayer beads), Ayurvedic medicine, perfumes, and essential oils, where it is said to bring one closer to the Divine.
In ancient India, Egypt, Greece, and Rome it has been used for over 4000 years for purposes as diverse as building Hindu temples, and embalming.
Sandalwood's scent is both excellent for staying present and alert during meditation, which makes it wonderful for ritual and spiritual practice.
Its scent is said to transform desires, and also to bring emotional balance.
In alternative healing, Sandalwood is used in Ayurvedic medicine, and used to treat:
Anxiety
Insomnia
Neuralgia
Sciatica
Depression
Urinary tract infections
Coughs
Nausea
Dry skin
Cardiac tonic
Inflammations
Fevers
Antiseptic
Dysentery
Stress-related disorders.
Sandalwood is also used as an aphrodisiac. Note that healing meanings are spiritual supports to healing and are not prescriptions or healthcare information.
Meditation with Sandalwood
In ancient Buddhist tradition, Sandalwood has been celebrated as the perfect meditation tool for many, many years.
It is believed that the scent of Sandalwood will stimulate your sensuality, make you more aware of yourself and of the world, bring about peace and serenity, arouse your divine thoughts, and inspire deep relaxation.
Burning Sandalwood incense will promote a deeper and more relaxed state and increase your spiritual energy.
Sandalwood works to stimulate your base chakra. It's believed to increase trust and improve your self-identity as well.
In the Ayurvedic healing tradition, Sandalwood promotes energy and enthusiasm. It also increases your self-esteem and your zest for life.
Burning Sandalwood near your home's front door will welcome visitors and attune them subconsciously to your home's positive energies. It will encourage them to leave their fears, doubts, worries, and anger outside.
You can use the healing aroma of Sandalwood to promote feelings of peace and serenity and to ease various ailments of the digestive system.
Breathing in the aromatic smoke from Sandalwood incense stick can also help lift melancholy and depression, as well as promote restful sleep.
Sandalwood subdues your aggression and irritability. What it does is promote compassion and openness instead.
It also enhances your meditative experience.
Sandalwood is particularly good to use in relieving your stress, especially when you combine it with Bergamot or Lavender.
Sandalwood will also help in realigning your body, mind, and spirit.
Place a drop of Sandalwood onto your third eye chakra. If you use therapeutic grade essential oil, Sandalwood can also be used to remove wrinkles on your face. It's perfect as a natural perfume as well.
Add Sandalwood to feel grounded and to be in the present. You can place Sandalwood on your other chakras for added benefits.
Sandalwood is also known to help in finding your spiritual purpose, clearing the mind, and helping you through periods of fear and uncertainty.
It's best if you record your insights on a journal and carry Sandalwood with you when you need to have a quick meditation.
The benefits of meditation are enhanced with the use of Sandalwood. You can start off by including a drop or two into your session and then experience the amazing transformation in your meditation.
The warm, sweet, and mildly spicy scent of Sandalwood calls forth a world of holiness and devotion.
Although plain in appearance, the Sandalwood tree is one of the holiest and most revered botanical treasures for thousands of years.
The first whiff of Sandalwood is intoxicating enough to generate a love of its scent.
There is an indescribable quality of divinity in Sandalwood, and those who use it may experience profound feelings of heavenly connection.
Proper use of Sandalwood during meditation can enhance your experience by grounding you and promoting a sense of calm.
Sandalwood is considered very grounding, not to mention soothing and calming. On your next meditation session, make sure to add Sandalwood to deepen and enhance your whole meditative experience.
You will realize that adding Sandalwood to your meditation is something that you should have done a long time ago!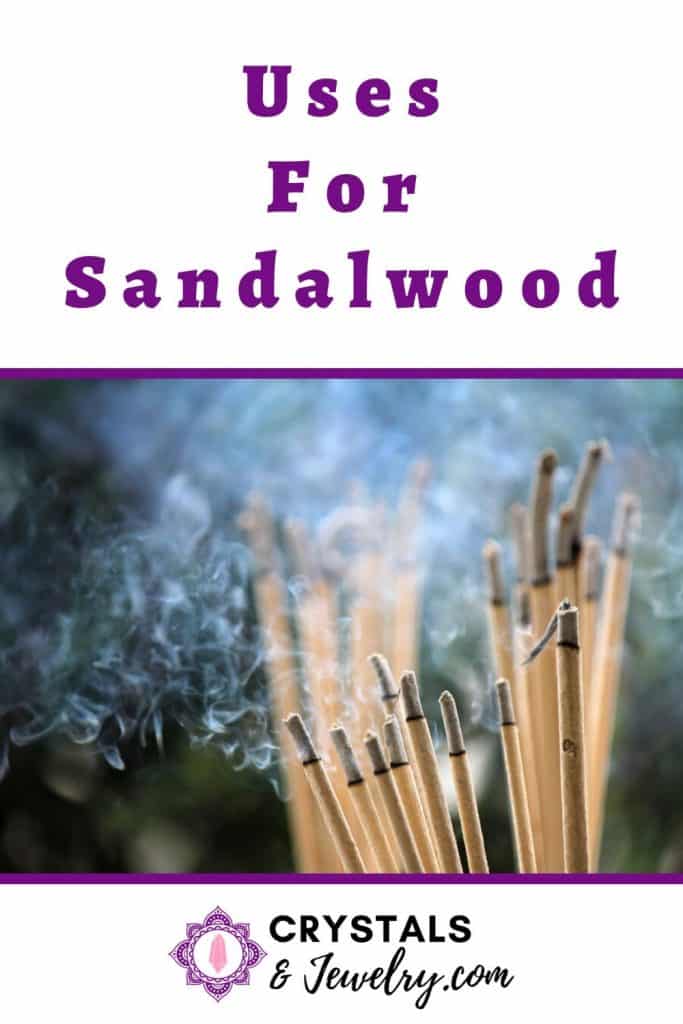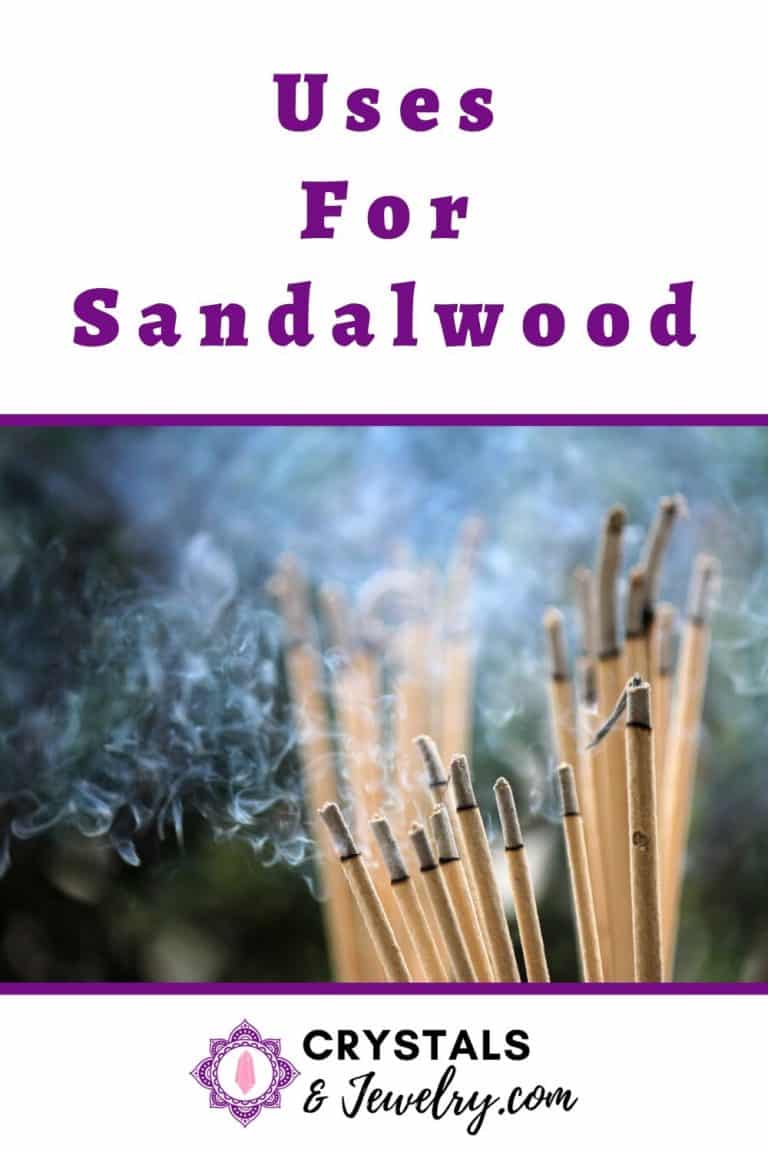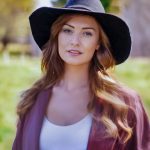 Caroline Lucas is an internationally-recognized crystal healer with years of expertise who shares her knowledge on crystalsandjewelry.com.
Her insights into natural healing power make her a valuable resource for those seeking to improve their health, happiness, and spiritual growth.
Caroline's dedication to helping others shines through in every article, making her a trusted voice in the world of crystal healing.