Rainforest Jasper Properties
Rainforest Jasper is a kind of Rhyolitic lava that can be found in volcanic areas.
During the solidification process, gas bubbles are trapped inside and are filled by siliceous material, such as Quartz Crystals, Jaspers, and other minerals.
It's common to see quartz patches in the stone. And depending where they originated from, Rainforest Jasper can also contain Nepholite and Feldspar.
It has a brown-green background with more similarities with a Granite than a Jasper or a Chalcedony.
It's a combination of different colors that are predominantly brown, orange tan, caramel, yellow, and green.
Rainforest Jasper is also known as Australian Rainforest Jasper, Rainforest Rhyolite, Spherulitic Rhyolite, Agatised Rhyolite, and Green Rhyolite.
Why Would You Use Rainforest Jasper?
Rainforest Jasper has a subtle and gradual energy, and it will attract more pleasant and joyful energies into your life.
If you're someone who has a deep connection the earth and feels motivated to help heal the world, the energies of Rainforest Jasper will greatly benefit you.
This stone will give you a deeper connection with nature and the environment, and even with Mother Gaia herself.
It will encourage you to have a more heart-centered love for the earth.
It will see you making a more solid commitment to the earth and its health and well-being.
You will be making both big and small changes in your life that will benefit the earth, and you will be inspiring all the people you know to do the same.
It will also support you when you want to make contact with elemental beings and nature spirits, just like Kunzite.
Rainforest Jasper has an energy for joy and happiness that will flow outwards from all aspects of your life. This stone will also bring you powerful energies of change.
When you begin to use this wonderful stone, the quiet, happy, and strong energy that it possesses will also attract new and more positive people into your life.
Rainforest Jasper will bring more balance in all aspects. It will strengthen your physical body, calm your emotions, and give you mental clarity.
It will also restore your faith in the divine and create a vibration of peace, happiness, and love.
Any thoughts or feelings that are not helpful to your growth or transformation will also be dispelled.
How Will Rainforest Jasper Help You?
Rainforest Jasper, Healing and Health
On a physical level, Rainforest Jasper can aid in the treatment of diabetes and hypoglycemia. It can also boost the immune system and re-energize liver functions.
It's known to strengthen the blood vessels, which means that it can also support the treatment of varicose veins.
Rainforest Jasper has a strong cleansing and detoxifying action, and it can help in cleansing the kidneys and getting rid of the body's toxins.
This stone can also support your weight loss efforts. It's known to be greatly beneficial in healing skin rashes and clearing other skin problems.
Rainforest Jasper and Wealth
Rainforest Jasper is an excellent stone to have when you need to achieve targets and goals, particularly financial goals.
It will remove the procrastination in your system, and it will make you motivated to do the things that you have been avoiding.
It will enhance your creativity, and you will have more ideas to get you started on work.
Rainforest Jasper is also an excellent stone to boost your self-esteem. This is because it resonates with your personal power chakra!
You will be able to let go of your insecurities and focus on your strengths.
You will experience a stronger sense of self-confidence, and you will be able to let go of old habits that do more harm than good.
With the guidance of Rainforest Jasper, you will be able to change bad habits and quit your unhealthy addictions.
Rainforest Jasper can make your dreams and wishes come true. It will help manifest your desires, and it will guide you on the path of success.
It will give you abundance and prosperity and invigorate you with bright hopes for your future!
Rainforest Jasper, Love and Relationships
The vibration of Rainforest Jasper will help you in communicating from your heart.
It will give you the strength and courage to voice out your thoughts and emotions, especially when it can positively influence your relationship with your significant other.
It will inspire you to have more balanced emotions.
It will strengthen your relationship with your significant other because more joy, happiness, and love will flow from inside you.
This stone will also bring more satisfaction and contentment in your relationship.
It will strengthen all the things that make your relationship the source of your happiness, and it will get rid of its weaknesses.
Rainforest Jasper is a wonderful healing stone that will fill your life with loving energies. It will rejuvenate you on both a physical and emotional level.
It will bring you energies that can help you with your personal healing.
The grounding and loving energies of this stone will give you the answers that will lead to your emotional healing.
Rainforest Jasper will remind you to enjoy life, and to celebrate the love that you have! It will open your heart and mind to the beauty of your life and its potentials.
This stone will remind you that you have a purpose in this world, and that you are with your significant other for a reason.
It will encourage you to treat each other with love and respect, and it will keep you grounded in knowing that you have a role to portray and a greater plan to achieve.
How to Use Rainforest Jasper for the Best Results
Having a piece of Rainforest Jasper will ensure that your home and garden are healthy.
It will encourage you to stop using harsh chemicals because they don't contribute in making a healthy surrounding.
Wearing a Rainforest Jasper stone as a pendant will keep its energies close to your heart and solar plexus chakras.
When you use it in your meditation, you will also enjoy more peace and stability in your life. You will feel a stronger sense of self-respect and self-worth.
If you're prone to suffering depression, wearing or carrying Rainforest Jasper will be greatly beneficial in stabilizing your moods and dispelling feelings of loneliness or abandonment.
This stone will also aid manifestation and keep you inspired and motivated to achieve more with your life.
Rainforest Jasper is a stone that will help you change physically, emotionally, mentally, and spiritually.
Anything that you wish to change about yourself that you have no courage or commitment to do, this stone will help you achieve it.
Rainforest Jasper can also benefit your pets when they're feeling sick or depressed.
It will make you more aware of how your pets are feeling so that you can do something to help them get better.
Simply putting a piece of Rainforest Jasper can make a huge difference on how your pets feel!
The Best Combination to Use with Rainforest Jasper
Rainforest Jasper can be a very powerful stone, especially when you combine it with stones that work to overcome unhealthy addictions.
Pair it with Smithsonite, Thulite, Brown Tourmaline, Datolite, Dumortierite, Amethyst Crystals, or Black Obsidian.
If you wish to enhance your communication with elemental beings and boost the presence of nature spirits in your environment, you can combine your Rainforest Jasper with Fuchsite, Staurolite, Green Aventurine, Moss Agate, Prasiolite, Muscovite, Merlinite, Green Apophyllite, Seriphos Green Quartz, Green Tourmaline, and Amegreen.
Pairing your Rainforest Jasper with Green Tourmaline, Kunzite, or Gaspeite will help you to live from the heart and follow your genuine desires.
You can also combine Rainforest Jasper with Blue Aventurine, Chrysanthemum Stone, Snakeskin Agate, Sardonyx, Spurrite, Gem Silica, Sillimanite, Euclase, and Green Tourmaline.
Rainforest Jasper and Emotional Healing
Rainforest Jasper is used when you want to invite the energies of joy, peace, and happiness into your life.
For people who find it particularly hard to cope up with sudden changes, Rainforest Jasper provides a low-intensity and subtle energy that acts slowly but effectively.
Rainforest Jasper will prove to be very beneficial to you if you are a strong believer in the forces of the universe and nature.
The energies of this stone allow you to further the bond that you have with mother nature and make the best out of the natural energies that surround you.
On the other hand, if you are someone who feels disconnected from his or her surroundings, you will experience a newfound love of the earth if you use Rainforest Jasper.
It is this kind of emotional healing that is promoted with Rainforest Jasper.
When you start to become more closely connected with the earth, you will recognize the countless number of benefits that nature has to offer for your well-being.
All of your actions go back to the universe and add to its energies and without even realising it, you will be making your contributions, no matter how big or small, to the earth.
Therefore, it is important that you do things that impact the world in a positive way so that you can inspire others around you to do the same.
When people come together in the name of a higher cause, good things will start to happen.
You will attract an abundance of blessings your way and be able to connect to the nature spirits around you.
When you're trying to recover from a loss or grief, Rainforest Jasper will ensure that you are surrounded by energies of joy and positivity.
Additionally, the stone also holds powers of change.
So when you start using it, you can rest assured that you will definitely feel some transitions taking place in life, no matter how gradually they take place.
The stone can also be used to attract happy and positive people towards you.
When you exude an aura of happiness, people will get motivated by you and will want to stay connected to you because you are a source of inspiration for them and they can rely on you to improve their own lives.
Another important use of Rainforest Jasper is that it restores a balance in the energies of the body, mind, soul, and emotions so that you can achieve a point of mental clarity that you did not have before due to the chaos of life.
With Rainforest Jasper, you will be reminded of the existence of a higher spirit and will be able to strengthen your faith in the divine realm.
The ideal way to live life is to ignore the thoughts and people that only bring your energies down.
You'll know that you were successful in achieving complete emotional healing when you no longer cater to negative thoughts that prevent you from moving forward in life.
My Final Thoughts on the Power of Rainforest Jasper
Once you begin to get used to the loving energies of Rainforest Jasper, you will have a more solid and clearer understanding of why you're here on this earth and why you have this kind of life.
It will connect you to the earth and make you experience the joy of being alive!
It will promote growth and make you realize a lot of things about yourself and how you are regarded by other people.
It's a stone that will help you realign your busy life and find your natural rhythm and balance.
It will also show you how you can release your negative emotions and quit negative habits.
Rainforest Jasper is the stone that you must have if you want to create a naturally happy and healthy state of existence.
It's a stone that represents change, and it will guide you through the different transitions that will happen.
It will give you physical, emotional, mental, and spiritual support so that you will always emerge a winner!
Rainforest Jasper will bring more variety in your life, and it will help you make progress in all your endeavors.
It will protect you as you undergo changes, and it will break through your emotional barriers so that you can truly move forward.
This stone will spark creativity. Rainforest Jasper will help you move forward in your life and make things happen!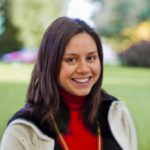 Diana Houston is a respected crystal expert and the author of 'A Beginner's Guide to Healing Crystals: Getting Started With Crystal Healing – A Complete Guide.' Her passion for crystals and their healing properties made her a leading authority on the subject.
Diana's expertise and passion for crystals have inspired countless readers and practitioners, and her book has received rave reviews on Amazon. With her clear and insightful guidance, Diana is a trusted guide for anyone seeking to unlock the transformative power of crystals.
Available on Amazon!