Blue Sapphire Properties
Blue Sapphire is of the Corundum variety.
It's an aluminium oxide mineral that occurs in prismatic rhombohedral, bipyramidal, or tabular crystals. Found in Sri Lanka, it can also form as massive or granular habits.
It can be a transparent to opaque crystal. Additional minerals compounds are what form different-colored Sapphires. Other varieties include pink sapphires and white sapphires.
In the case of Blue Sapphire (or star sapphire), the vivid color blue is caused by the inclusions of titanium and iron. It is represents the opposite range of colours as shown in padparadscha sapphires which tend towards the pink and orange color spectrum.
Why Would You Use Blue Sapphire?
It will liberate you from your inner prisons and mental sufferings that are causing you to be closed off emotionally.
It will eliminate your depression and infuse you with light and happy moods, especially when combined with Dravite.
This crystal will bring calm and focus to your mind and restore the balance in your body.
It will give you the strength of mind so that you will not be easily swayed by other people's thoughts and opinions.
It will encourage a better understanding of yourself, and it will help you become more secure in your own wisdom and convictions.
It will inspire you to express your own truth to others, and this will bring your communication and relationship with them to a whole new level.
When combined with Herkimer Diamond, its healing energies are excellent for getting rid of your inferiority complex.
You will be more confident to join social situations and to voice out what you think or feel.
It will also give you support in going after a childhood dream or making your life ambitions come true.
The strong and beautiful rays of Blue Sapphire are excellent for unlocking your throat and third eye chakras.
When working in unison, they have the ability to enhance your inner vision, making your focus and communication sharper and more effective.
Quality blue sapphires will stimulate your throat chakra, which acts as the voice of your body.
It will ensure that it's open and balanced, and that any kind of blockage is eliminated. This will allow free expression of what you think and feel.
You will be able to communicate your ideas, thoughts, beliefs, and emotions, and you will be able to bring out your personal truth into the world.
With it, you will experience an easier flow of energy in your body and spirit.
These energies will travel upward from your lower chakras and enable the natural release of your emotions and thoughts.
This energy will encourage you to seek the truth and only settle for the truth. It will also bring you energies of balance, relaxation, and flexibility.
It will stimulate your brow chakra, which is also known as the third eye. It will command your perceptions and how you view your everyday life and the world in general.
This crystal's healing energies will positively influence how you relate to yourself. It will balance your thoughts and make you open to new ideas, visions, and dreams.
Blue Sapphire will give you the gift of wisdom and good judgement.
It will help you stay on a healthy spiritual path.
It will also strengthen your self-discipline and assist you with your daily tasks and actions that require extreme focus.
Blue Sapphire will help you during periods of transition, helping you figure out where you want to go and how you can get there.
How Will Blue Sapphire Help You?
Healing and Health
It is also very effective when it comes to channelling your healing powers from a higher source, which makes it a popular crystal for Reiki healers.
It also has the ability to heal through the power of voice.
When it comes to physical healing, it can help in the overall healing of the body. It can eliminate the toxins and provide purifying and cleansing energies in the organs.
It can also soothe insomnia and promote good and deep sleep.
It can provide healing for eye infections and help in improving eyesight. It can also relieve headaches, ease fevers, and stem nosebleeds.
This crystal can help with issues of the ears, such as inner ear imbalance, and it canhelp in the treatment of ear infections.
Blue Sapphire can be beneficial in treating swollen glands and in problems with the thyroid.
It can help with treating blood disorders and degenerative diseases as well.
Wealth
Blue Sapphire represents integrity, and it will help you achieve a speedy and positive resolution to financial issues or money matters.
As a professional support crystal, it will make you more aware of higher principles. It will stimulate your mind and increase your wisdom to make tough but important decisions.
It will also increase your discernment and your good judgement. It will encourage you to become a wise, responsible, and honest leader.
It's a good crystal for female entrepreneurs and businesswomen because it will help you achieve your goals and succeed without compromising your principles and your integrity.
It will also help you ground your ideas into reality and bring your projects through to their completion.
Love and Relationships
Blue Sapphire is a crystal of love, fidelity, and commitment. It's a good crystal to have if you are planning on taking your love life to the next level.
It will be very beneficial if you plan on moving in together with your significant other, getting engaged, or having a baby.
It will strengthen your ties and deepen your love for each other. It will get rid of your fears and anxieties in love, and it will help you let go of your inhibitions and insecurities.
It will help calm and focus your mind. It will release your mental tensions and any kind of unwanted thoughts.
It will also encourage you to open your heart and mind to the beauty of love, and of life in general.
This crystal will bring light and happiness into your relationship and restore the balance that was lost because of disagreements and misunderstandings.
It will also help in getting rid of your destructive patterns and in curbing your bad tempers. It will encourage you to become more optimistic, cheerful, and dependable.
It will also support you in dealing with your grief and letting go of your guilt. It will help you let go of your past and look forward to the future.
How to Use it for the Best Results?
Make sure that you wear or carry a piece when you sign a contract or deal with payment negotiations, whether for yourself or for another person's behalf.
When you work with the energies of Blue Sapphire, you will be able to harness energies of purification, stillness, and strength.
It will also help you realise your full potentials and achieve all that you desire in your life. Make sure that you place a piece of this crystal anywhere that you use to pray, reflect, or relax.
You can also put it in the north area of your room or home. It will bring more luck and prosperity to your career and in your life.
It will also make sure that your life energies are balanced as your life unfolds.
The Best Crystal Combinations to Use
When you combine it with certain stones and crystals, you can enhance the energies and healing benefits of this crystal.
Use it with Yellow Zincite, Amber, Yellow Turquoise, Yellow Jasper, Aragonite, Yellow Calcite, Topaz, Chrysoberyl, Sunstone, Citrine, Golden Yellow Spinel, Golden Tiger Eye, or Honey Calcite.
It will also go well with Rutilated Quartz, Yellow-Brown Scapolite, or Yellow Sapphire.
It will work well as a protection crystal, especially when you pair it with Red Jasper, Olivine, Herkimer Diamond, Golden Topaz, Imperial Topaz, Dravite, Chalcedony, Emerald, and Fire Agate.
You can also use it with Carnelian, Black Tourmaline, Black Kyanite, Aventurine, and Peridot.
An Unusual Fact About Sapphires
The most popular kind of Sapphires are the ones that are rich cornflower blue in color. Sapphires are one of the most durable elements in the world.
They can withstand scratching and score 9 out of 10 in the Mohs Scale of Hardness. The only thing that can scratch a Blue Sapphire is a diamond.
Because it's very durable, they are an excellent choice for engagement rings and other jewelry pieces that you plan on wearing on a daily basis.
Fancy Sapphires are associated with royalty. They were worn by medieval kings who used them to protect them from enemies.
In 1796, French Emperor Napoleon Bonaparte gave his beloved Josephine an engagement ring made of Sapphire. This ring has a pear-shaped Sapphire next to a pear-shaped diamond on a gold band.
Perhaps the most famous Sapphire today is the Sapphire engagement ring of the late Lady Diana Spencer which was given to her in 1981 by Prince Charles.
This is a ring with an 18-carat Blue Sapphire surrounded by diamonds.
Blue Sapphire holds greater astrological significance when compared to other stones. Astrologers recommend that people who are born under the signs Capricorn and Aquarius use or wear this gemstone all the time.
It is also recommended that people born in the month of September use this stone.
Although it's not mandatory, Blue Sapphire is usually worn in the middle finger. This is because astrologers believe that a person can get the most benefits by wearing it in the middle finger.
Still, however, it comes down to your personal choice.
It will look impressive in silver or gold settings. This is considered an ideal combination because gold and silver support Blue Sapphire's significance and aesthetic value.
The minimum cut size for Blue Sapphires should be 2 carats, while 5 carats is the ideal size.
Many believe that wearing Blue Sapphire, also known as the wisdom stone, can give peace and tranquility, as well as mental clarity and wellness of the mind.
Its healing abilities are derived from its blue rays and the trace amounts of corundum.
Astrologists consider the Blue Sapphire as a very potent gemstone. It is revered for its powers to relieve stress and bring order to your thoughts.
Blue Sapphire is also believed to be a very beneficial stone to the nervous system as well as with healing hearing and vision problems.
According to the healing science of color therapy, the color of Blue Sapphire can alleviate headaches, remove hiccups, and even heal symptoms of certain cancers.
Blue Sapphire is also known to be a very effective antidepressant. Its powers are used in clairvoyance, telepathy, and psychokinesis as well.
When you have a Blue Sapphire, you can benefit from the inner peace and spiritual enlightenment that it brings.
Not only is Blue Sapphire a beautiful and valuable gemstone. It can also help your brain and boost your brain's functions.
It enhances your memory and gives you good sleep. As a result, you always feel well rested and recharged!
My Final Thoughts
Blue Sapphire reflects the colors of the sky and the beginning of life.
It will bring calm emotions, and it will bring more respect, patience, faith, and trust in your life.
It will give you the focus to achieve your life goals, and it will inspire you to become more sincere, responsible, and trustworthy in your endeavours.
It will encourage you to accept the life that you have, and to make the best out of it.
It will help you build your patience, seek forgiveness for those you have wronged, and to forgive those who have wronged you.
The healing energies of this crystal will help you reconcile your differences and strengthen the relationships that you have.
This crystal will promote respect and compassion in yourself.
It will also show you the real meaning of honor and discretion, and it will inspire you to become more charitable and more focused on being of service to others.
It will bring you dignity, wisdom, and spiritual mastery.
More importantly, it will also promote a healthy sense of introspection that can connect you on a deeper level to the world and enhance your appreciation of life and other people!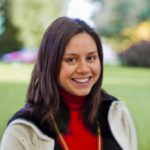 Diana Houston is a respected crystal expert and the author of 'A Beginner's Guide to Healing Crystals: Getting Started With Crystal Healing – A Complete Guide.' Her passion for crystals and their healing properties made her a leading authority on the subject.
Diana's expertise and passion for crystals have inspired countless readers and practitioners, and her book has received rave reviews on Amazon. With her clear and insightful guidance, Diana is a trusted guide for anyone seeking to unlock the transformative power of crystals.
Available on Amazon!