Pyrope Garnet Properties
Pyrope Garnet is the best known and most popular of the red-colored Garnet stones.
It has a beautiful and distinctive red color that resembles the Ruby color of pomegranate seeds.
The word "pyrope" is derived from the Greek word "puropus", which is from the words "pur", meaning fire, and "ops", meaning eye.
Together, they form the meaning "fiery-eyed".
This refers to Pyrope Garnet's impressive brilliance, which is the result of its high refractive index.
Pyrope Garnet is a magnesium aluminum garnet. Iron can replace the magnesium and become more like Almandine, which is considered an iron aluminum garnet.
Pure Pyrope and Almandine seldom occur in nature, and most specimens are a combination of the two.
Most Pyrope Garnets come from the USA, China, Tanzania, Sri Lanka, South Africa, Madagascar, and Myanmar.
Darkred Pyrope Garnet can be found in small stones. Dark-colored Pyrope Garnet that's almost black can usually be found in bigger sizes.
This stone is often free of inclusions, so always make sure that you are buying a 'clean' stone. It should also have a beautiful and vitreous luster.
Pyrope Garnet is a very versatile stone that can be cut into different shapes. It's not usually seen in large sizes, but it can be faceted to best exhibit its beauty.
Why Would You Use Pyrope Garnet?
Pyrope Garnet is a passionate, stirring, and captivating stone. It owes its beautiful color to the strong magnesium and aluminum concentration.
Its colors range from light rose red to scarlet red, violet, and dark indigo.
Its healing energies will bestow charisma and vitality, and it will inspire you to have the best quality of life.
It's a very stabilizing stone that will effectively and harmoniously unite your creative energies within, especially if you pair it with the August Birthstone.
Pyrope Garnet will give you physical, emotional, mental, and spiritual support.
Its healing energies will relieve your emotional anxieties and increase your endurance, courage and composure.
This stone has the ability to lighten your mood, as well as strengthen and protect your chakras.
Pyrope Garnet will stimulate gentleness and warmth, and it will open your heart to all kinds of love.
When you are on your spiritual path, this stone will help open your heart and mind to the Divine love and guidance.
Pyrope Garnet will also attract a host of guardian angels and honor the four Goddesses.
How Will Pyrope Garnet Help You?
Pyrope Garnet, Healing and Health
Pyrope Garnet's physical healing powers can help boost blood circulation and treat blood disorders.
This stone can also be beneficial in improving the functions of the digestive tract and in strengthening the immune system.
It can help with bladder or elimination problems. It can be effective in neutralizing heartburn and in easing a sore throat.
Pyrope Garnet is also used as an elixir to soothe, protect, and improve the skin.
It's known to treat arthritis, low blood sugar, and even gallstones.
Because it's an effective stone in boosting the immune system, it can also be used in your recovery from the common cold, cough, and flu.
Pyrope Garnet and Wealth
Pyrope Garnet will bring passion and imagination to your life, and it will strengthen your logic and emotions.
It will also give you a healthy balance so that you will not let your emotions get the better of you when you need to make an important decision.
It will help you weigh the pros and cons of each decision with analytical thinking.
This stone will stimulate your creativity and will be very helpful in your artistic endeavors.
It will inspire you in coming up with new and original ideas that will lead to amazing results.
The energies of this stone will encourage you to let go of the old and embrace the new. It will also give you the vision that will help you prepare for the future.
Pyrope Garnet will attract good luck and good fortune, and it will reward you with abundance and prosperity.
It will give you the powerful perception that will enhance your insight and improve the potential effects of your financial or business decisions.
Pyrope Garnet, Love and Relationships
Pyrope Garnet reflects the light of love and the light of the heart. It's a stone that will stimulate your heart chakra and help you control your interactions with the people you love.
It will give you emotional support in handling your romantic relationship.
It will give you the balancing ability to be your genuine self whether you're in your environment or not, and this will positively influence your relationship.
Pyrope Garnet carries hot and passionate energies that can be emotionally intense. It will bring back the fire in a relationship or a marriage that has gone cold.
It will rekindle the passion in old and tired relationships. It will also bring back your confidence in yourself and stimulate your sensuality and sexuality.
Pyrope Garnet will motivate you to work for the peace and harmony between you and your significant other.
It will also reassure you that all your efforts to save your love will be worth it in the end.
It will strengthen your bond and protect your love from negative forces. It will also create strong and deep feelings of love and desire.
This stone will infuse you with a quiet passion. It will make you realize that you don't always have to go big and do grand gestures just to let someone know how much you love them.
Most of the time, it's the little things that truly matter!
It will increase your devotion for your loved one and make you see both the playfulness and seriousness of love!
Pyrope Garnet will make you experience exuberance and joy after going through tough times in your relationship.
It will heal your emotional wounds and make you look forward again to the whole romantic experience.
This stone will help you overcome your fears in love. It will make you more self-reliant and independent.
It will also make you more open and adventurous when it comes to physical pleasures.
How to Use Pyrope Garnet for the Best Results
Pyrope Garnet is often used when you want to increase your personal power and courage.
Wear this stone or put it in your workplace if you wish to increase your focus and productivity.
It will also help you improve your performance without compromising quality or your integrity.
This stone gives fire energy, which is the energy that brings enthusiasm, brightness, warmth, and activity.
Use this stone anywhere that you want to benefit from these strong and uplifting energies, like your home or office.
It will remove the negative energies that are creating disharmony and conflicts.
It will also increase the energies of passion and sex, so keep one in your bedroom as well!
The Best Combination to use with Pyrope Garnet
You can combine Pyrope Garnet with Cerussite if you want to anchor the energies of this stone to your root chakra and enhance the alchemical magic that is created by this combination.
You can also combine this stone with other stones and crystals that can enhance your creativity and improve your personal relationships.
You can use it with Melanite Garnet, Black Obsidian, Hematite, Tibetan Black Quartz, Smoky Quartz, Black Tourmaline, or Sphalerite.
This stone will also work well with Bustamite, Orange Carnelian, Iron Pyrite, Crocoite, Orange Calcite, Tiffany Stone, or Zincite.
You can pair it with Purpurite, Unakite, Amethyst, Hematite, Sugilite, Dumortierite, Staurolite, Datolite, Rainforest Jasper, Smithsonite, or Astrophyllite to release yourself from bad addictions and addictive behaviors.
When you want to access the Akashic records or strengthen your spiritual connection, you can combine Pyrope Garnet with Cavansite, Merlinite, Petrified Wood, Shaman Stones, Euclase, Blue Apatite, Calligraphy Stone, Goethite, Chiastolite, or Creedite.
Pyrope Garnet Spiritual Energy
Pyrope Garnet is a very enchanting stone that will help you immensely in your life by attracting all sorts of positive energies and introducing them into your life.
If you've recently been stressed a lot and haven't been able to catch a break from your very dire and hectic routine then Pyrope Garnet will help soothe your nerves and enable you to relax even during the most hectic of hours.
By making you relax, Pyrope Garnet will enable you to make all the right decisions in your life without feeling any sort of external pressures and this can be your way of achieving great success.
It will also help unite all of your creative abilities so that you can utilize them harmoniously for the best results which you wouldn't have been able to do without the help of this stone.
If you're about to go into a situation that requires you to be very composed then Pyrope Garnet is perfect for you as it will not only help with your composure but will also help you become courageous.
You can use this newly found courage to the best of your abilities and make the most out of it by taking on different tasks and situations that you usually would've avoided.
Pyrope Garnet will also ensure that all of your chakras are freely moving throughout your body so that you can function at the top of your game without any setbacks or anything holding you back.
By establishing a direct connection with the universe, Pyrope Garnet will unlock your heart and soul to achieve all the great energies and wisdom from the divine realm.
This will help you remain confident and never feel as if you're fighting your battles all alone, knowing that you're walking down the path set out for you by the divine realm you will never doubt yourself.
This stone will also strengthen your link and bond with your guardian angels who will always be by your side to support you no matter what happens.
Drawing on their support and wisdom, you can take risks and do things that you usually wouldn't have done and it is this risk-taking that will allow you to achieve something truly great in life.
Pyrope Garnet will also give your personality a very charismatic outlook so that you can impress anyone you make contact with and earn their trust and respect.
This will help you a great deal in your professional life when you have to go out and earn the right to people's attention and money.
If you've recently been a victim of a foul mood that you don't have control over then Pyrope Garnet will enable you to fix this by lightening your mood a great deal.
By strengthening your core, Pyrope Garnet will help you become a very wise and logical person who doesn't let his emotions get in the way of making the right decision.
You will start valuing logic over all else and this will help you achieve great success in your life.
My Final Thoughts on the Power of Pyrope Garnet
Pyrope Garnet is the most passionate kind of Garnet. It will restore your will to live when you feel like you have hit rock bottom.
It will relieve your anxieties and help you regain your composure and balance.
It will infuse you with courage and endurance, and it will remove any sign of awkwardness.
Pyrope Garnet will help you control your thoughts and how you respond to what happens in your life.
It will strengthen your convictions and your beliefs.
It will let you know your place in this world and protect you from the negative effects of your setbacks.
Pyrope Garnet will stimulate kindness, gentleness, and warmth. It will unify your creative energies and help you create and collect wonderful experiences.
It's a particularly beneficial stone that will help you manage your personal or professional crises, and it will help you improve the quality of your life.
If you're someone who's shy and struggling to make yourself heard, Pyrope Garnet will give you the confidence that you need to assert yourself and make something happen.
This is an excellent stone that can dispel loneliness, grief, and feelings of isolation and abandonment.
When you have lost the will to go on with life, the healing energies of Pyrope Garnet will give you that much-needed push!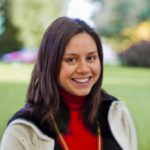 Diana Houston is a respected crystal expert and the author of 'A Beginner's Guide to Healing Crystals: Getting Started With Crystal Healing – A Complete Guide.' Her passion for crystals and their healing properties made her a leading authority on the subject.
Diana's expertise and passion for crystals have inspired countless readers and practitioners, and her book has received rave reviews on Amazon. With her clear and insightful guidance, Diana is a trusted guide for anyone seeking to unlock the transformative power of crystals.
Available on Amazon!