Crystal meanings and metaphysical healing lore and related information about stones which start with the letter T are shown here in brief.
Crystal formations that start with T are also included. You can search for a particular type of crystal that begins with the letter T using your browser's search function.
For most crystals and formations you can click the name to see photos and additional information on that crystal.
Tabby (Tabular) Crystals – Activate other stones, more
Tangerine Aura – Self-Confidence, Release Sexual Blocks, more
Tanzan Aura – Intuition/Pyshic, Spirit Guides, Reclaim Passion, more
Tasmanite – See Atlantisite
Tanzanite – Magic, Success, Stress Relief – more
Tektite – Wisdom, Knowledge, Strengthen One's Energy Field, more
Third Eye Chakra – Ajna (Brow) – mental clarity, psychic abilities, colors are primarily indigo, violet or purple, more
Throat Chakra – Vishuddha – communication, truthfulness, colors are primarily blue or turquoise, more
Thulite – Nurturing, Heal Abuse, more
Tiffany Stone – Remove Chakra Energy Blockages, Psychic Communication and Interpretation, more
Tiger Iron (Mugglestone) – Protection from Danger, Vitality, Willpower, More
Tigers Eye – Protection, Grounding, Integrity, more
American Tigers Eye – See Binghamite
Blue Tigers Eye (Hawk's Eye) – Communication, Courage, Throat Chakra, more
Red Tigers Eye aka Dragon's Eye or Ox Eye – Vitality, Stability, Willpower, more
Time Link to the Future (Right Activation) – Time Link to the Future, Increase Right Brain Functions, more
Time Link to Past (Left Activation) Crystals – Link to Past, more
Titanium Aura Quartz (Flame Aura) – Astral Journeys, Remove Blockages, Psychic, more
Topaz – Balance, Release Tension, Success, Protection more
Blue Topaz – Leadership Ability, Psychic Knowledge, Spirital Growth, more
Mystic Topaz – Topaz energies plus color energies of the stone's color, more
Silver Topaz -Depression, Manifestation, more
Tourmaline – Happiness, Compassion, Channeling, more
Black Tourmaline – See Schorl
Transmitter Crystal – Find Answers to Questions, more
Tree Agate – See Crystals A page for all Agates
Trigger crystals – activate the crystals strength, more
Tsavorite – Manifestation, Destiny, Prosperity, Spiritual World, more
Turitella (Turitella agate) – Protection, Business, Excellence, more
Turquoise – Sacred, Master Healer Stone, Abundance, more
Yellow Turquoise – Personal Power, Positive Energy, Communication, more
Turquonite (Turquenite) – Inner Peace, Decrease Critical Mind, more
Twin Crystals – Strengthen Relationships, Soulmate, more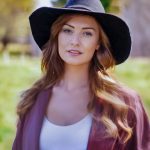 Caroline Lucas is an internationally-recognized crystal healer with years of expertise who shares her knowledge on crystalsandjewelry.com.
Her insights into natural healing power make her a valuable resource for those seeking to improve their health, happiness, and spiritual growth.
Caroline's dedication to helping others shines through in every article, making her a trusted voice in the world of crystal healing.