Crystal meanings and metaphysical healing lore and related information about stones which start with the letter P in brief are shown here. Crystal formations which start with P are also included. You can search for a particular type of crystal that begins with the letter P using your browser's search function. For most crystals and formations you can click the name to see photos and additional information on that crystal.
Papagoite – Optimism, Euphoric Oneness, more
Parent Crystals (Parent / Child Crystals) – Building Relationships, more
Peach Aventurine – See Crystals A page for all Aventurine
Peacock Ore (Peacock Stone) – See C Crystals page for Chalcopyrite.
Pearls – Calming, Purity, Charity, Truth, more
Pectolite – Wisdom, Truthfulness, more
Peridot – Heart Chakra, Balance, Compassion, more
Petalite – Spiritual Healing, Spirit Guides, Remove Black Magic Spells, more
Petoskey Stone – Third Eye, Emotional Awareness, Clear Negativity, more
Petrified Wood – Practicality, Business Success, more
Phantom Crystals – Awareness, Meditation, Mysticism, More
Phenacite (Phenakite) – Extremely High Energy, Third Eye, Clear Energy Centers, more
Pipestone (Catlinite) – See C Crystals page.
Phlogopite (Phlogopit) – Remove Spiritual Blocks, Mental Anguish, more
Phosphosiderite – Healing, Past Life, more
Pietersite (Tempeststone) – Beauty in Life, Angels, Relaxation, more
Picasso Marble (Picasso Stone) – Calming, Weight Loss, Self-Discipline, more
Pink Color Energies – Nurturing, Kindness, Love, Life Path, Overeating, Childbirth, Heart Chakra, more
Pink Mangano Calcite – See the C Crystals page for all calcite.
Plancheite – Raise Vibrations, Protection, Psychic, more
Prasiolite – Self-Reliance, Prosperity, Prophesy, more
Prehnite – Strengthen Life Force, Increase Energy, Spirit Communication, more
Psilomelane (Crown of Silver) – Gazing/Scrying, Meditation, more
Purple (& Violet) Color Energies – Inner Sight, Psychic, Mystery, Spiritual, Relieve Stress, Addictions, Third Eye Chakra, more
Purpurite (purperite) – Break from Self-destructive Habits, Spirituality, more
Pyrite – Healer's Gold, Protection, more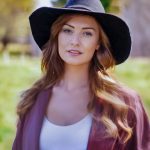 Caroline Lucas is an internationally-recognized crystal healer with years of expertise who shares her knowledge on crystalsandjewelry.com.
Her insights into natural healing power make her a valuable resource for those seeking to improve their health, happiness, and spiritual growth.
Caroline's dedication to helping others shines through in every article, making her a trusted voice in the world of crystal healing.