Crystal meanings and metaphysical healing lore and related information about stones which start with the letter R in brief are shown here. Crystal formations that start with R are also included.
You can search for a particular type of crystal that begins with the letter R using your browser's search function.
For most crystals and formations you can click the name to see photos and additional information on that crystal.
Rainbow Aura (light, aka Angel Aura) – See Crystals A page for Angel Aura
Rainbow Crystals – Hope, Uplifting, more
Realgar – Energy, Unlocking, more
Recordkeeper Crystals – Information through Meditation, more
Red Aventurine – See Crystals A page for all aventurine
Red Calcite – See C Crystals page for all calcite.
Red Color Energies – Survival, Physical Needs, Physical Energy, Sexual Energy, Action, Blood, Spine, Feet, Base Chakra, more
Rhodizite – Master Crystal, Super High Energy, more
Rhodochrosite (Rhodocrosite) – Stone of Love and Balance, more
Rhodonite – Grace, Elegance, Decrease Anxiety, more
Richterite – Stress, Calm, more
Right activation (Time Link to the Future) – Increase Right Brain Functions, Time Link to the Future, more
Root Chakra – Muladhara (Base) – survival, power, growth, stability, love of life, colors are primarily black or red, more
Rose Quartz – Unconditional Love, Opens The Heart, Romantic, Self-Love, more
Rubellite – Passion, Detach from Pain, Abundance, more
Ruby – Happiness, Prosperity, Integrity, Devotion, more
Ruby Aura Quartz – Passion, Vitality, Survival, more
Ruby in Fuchsite – Balancing, Solutions to Problems, more
Ruby in Zoisite – Energy Amplification, Psychic, Heart, more
Rudraksha – Sacred, more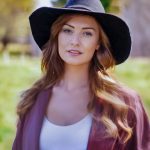 Caroline Lucas is an internationally-recognized crystal healer with years of expertise who shares her knowledge on crystalsandjewelry.com.
Her insights into natural healing power make her a valuable resource for those seeking to improve their health, happiness, and spiritual growth.
Caroline's dedication to helping others shines through in every article, making her a trusted voice in the world of crystal healing.